Publicis launches digital service with Google, Conde Nast
Platform called La Maison will be used by boutique agencies to deliver web insights and develop content for luxury brands.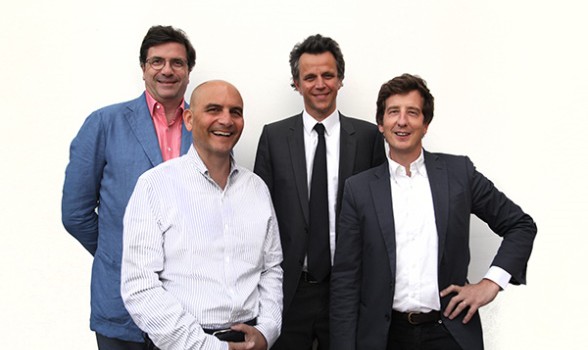 Publicis Worldwide has launched a service called La Maison that will help develop digital content strategies for luxury brands.
Developed in partnership with Condé Nast and Google, the platform will be used by boutique agencies like AR New York, Publicis 133 and Publicis EtNous to offer campaign insights and planning for their clients.
The collaboration was formed to tackle new challenges facing premium brands due to changing consumer habits and global competition, according to an announcement made by the companies on Thursday in Cannes. The premium service, which means "The House" in French, is meant to provide tech expertise for the approximately 40 global brands the marketing agencies represent.
As part of the partnership, La Maison and Google will offer data and insight on the habits of affluent consumers, breaking down shopping, search and viewing activity by device. YouTube video consumption and search trends are part of the intel that will be of interest to marketers, helping them develop campaigns to better target these shoppers.
Condé Nast, the publisher that owns lifestyle brands like Vogue, Vanity Fair and GQ, will help with localized original content creation and licensing. Developed by Condé Nast's in-house production team, this could range from film and premium video programming to photography and written work. Videos created as part of this collaboration could run on Condé Nast Entertainment channels, depending on client needs.
Research by consulting firm Bain & Co predicts that the luxury sector will see growth of 6% this year, with rising online payment and 30% of purchases made by Chinese consumers playing a vital role in the increase.
Pictured: Carlo D'Asaro Biondo, President of Southern & Eastern Europe, Middle East and Africa Operations, Google; Lou Cona, chief revenue of Condé Nast and president, Condé Nast Media Group; Arthur Sadoun, CEO, Publicis Worldwide; Charles Georges-Picot, CEO, Publicis 133.
From StreamDaily