Vancouver's SHORE 104.3 becomes LG104.3
Newcap radio rebrands a second of its recently obtained Vancouver stations to bring youthful memories to a wider audience.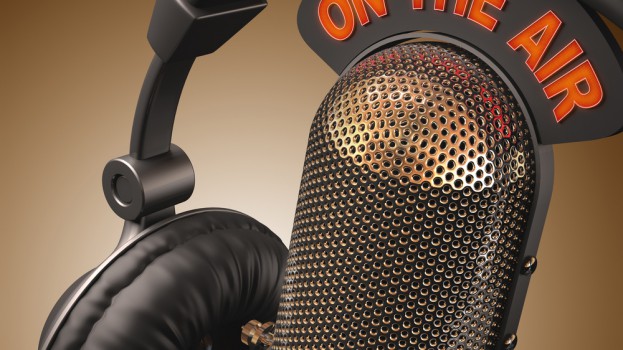 One radio era ends and another begins today in Vancouver.
This morning at 12:01 a.m. PST, Newcap Radio's SHORE 104.3 became LG104.3, changing their branding, call letters and shifting their format from adult album alternative to classic hits.
The rebranding is meant to reflect a connection with Vancouver's radio history. LG73 was a station that operated on Vancouver's AM band until 2001. Sherri Pierce, general manager at LG104.3, tells MiC that the "LG" also refers to the Lions Gate bridge on Vancouver's north shore where the station had originally operated.
"It's very important to ensure that the memories keep you current, as opposed to make you feel old," Pierce says. "That's why we say the music is 'greatest hits' and not 'oldies,' so you have that positive youth memory."
The new music format keeps the station's appeal to both males and females in the 35- to 54-year-old target, but the quintessential songs will make LG104.3 more accessible to a wider audience.
"It's timeless music that is really going to appeal even to people in their 20s," says Taylor Jukes, the station's program director. "The music is infectious because they're some of the biggest songs of all time."
This means you'll be hearing less music from The Pixies and Arcade Fire and more from The Beatles, Fleetwood Mac and Michael Jackson.
Pierce says maintaining the same target demographic allows LG104.3 to retain all of their advertisers from before the rebrand, while a more accessible playlist will create ratings growth and attract more brands.
Newcap Radio, based in Dartmouth, N.S., is the number two private-sector radio broadcaster in Canada, operating 95 stations across the country. In August 2013, it was announced that the company would acquire SHORE 104.3 as part of a $112 million deal with Bell Media that included Vancouver's Virgin Radio and AM 650, as well as Boom 97.3 and Flow 93.5 in Toronto. The sale was finalized after CRTC approval came in March.
Bell owns the rights to the Virgin brand in Canada, so Newcap brought back another brand familiar to Vancouverites – Z95.3 – for that station's rebranding, which happened after the sale was closed.
The purchase is part of Newcap extending its reach into more of Canada's major markets, adding to stations already present in Calgary, Edmonton and Ottawa.
In addition to holding on to advertisers, LG104.3 intends to maintain the station's commitment to community involvement. This includes sponsoring SHOREfest, now in its sixth year, part of the Honda Celebration of Lights on July 26, 30 and August 2.
The concert is one part of LG104.3′s plan to continue their funding, promotion and development programs for local artists, despite the new musical focus heard on their airwaves.
"We're really excited about that part," Jukes says. "It gives us a chance to work with a lot of young, fresh, up-and-coming artists, and to have a great time supporting established artists as well."
Image courtesy Shutterstock