One Last Thing: Media execs on CBC's changing strategy
Starcom MediaVest CEO Bruce Neve and OMD director of emerging media Sean Dixon weigh-in on this week's announcements from the pubcaster.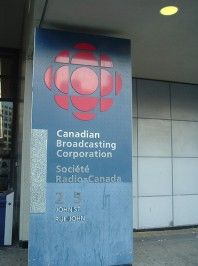 Yesterday CBC/Radio-Canada unveiled the latest piece of its forward-looking plans, aiming to operate with a mobile first, TV fourth (online and radio at second and third) mentality. While aligned with recent financial forecasts from PwC and ZenithOptimedia that put mobile and overall online spending at the forefront, the CBC's announcements also mean major short-term job cuts at the pubcaster, with an estimated 1,000 to 1,500 people losing their jobs by 2015.
MiC checked in with Bruce Neve, CEO at Starcom MediaVest Group and Sean Dixon, director of emerging media at OMD to get their thoughts on the most recent updates to the CBC.
Bruce Neve: CBC's future success will only come if they transition from producing TV for a mass audience to creating or distributing content across platforms for well defined consumer segments.
Taking a mobile first approach to local content and news is the right way to go if they have the content creators that specifically understand and design for the smartphone device.
The approach is spot on as long as content is not created once and distributed everywhere, but rather content is produced from day one with  the device and viewer (location, mindset, experience, time) in mind.
The CBC should be shamelessly Canadian – and edgy, multicultural, smart, provocative, agile and timely.
Sean Dixon: In the context of whether these changes position the CBC well for the future I would say very much so. They have outlined a very strong strategic framework, shifting from broad to narrow and becoming more about engagement, and that is the right way to go from a digital standpoint. On the whole, increasing their relevance to Canadians means changing the way they are distributing content, as well as the content that they are distributing.
I 100% think they are taking the right step in going to a more multi-platform model, that is totally in line with trends we are seeing from consumers. It positions them well for success if they can make the digital side of things work.
They are taking the approach of trying to be nimble and flexible across all platforms, so from an advertising side that should mean there is a lot more room for integrations and better experiences – things that might be better than banners or page takeovers. The same thing is true of the CBC as for a lot of publishers, they need to move beyond showing the number of viewers they get to talking about the deeper experiences they can offer or the deeper integrations they can do with their properties.
The CBC has a heck of a lot of credibility as the voice of Canadians, and that point of differentiation works well when we have brands that want to align with something like that.