How Molson has altered its music strategy
The beer brand and Vice have partnered to create a celebration of Canadian music with online content and a series of one-of-a-kind concerts.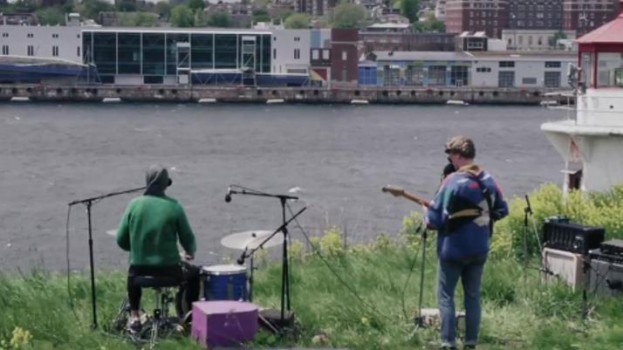 Molson Canadian and Vice Canada are celebrating the country's music history with #ThisIsLive, a large-scale digital hub of editorial content and videos that brings the companies' music assets together to reach more fans.
On Noisey, Vice's music channel, an entire #ThisIsLive content hub has been set up, exclusively sponsored by Molson Canadian. The site includes spotlights on historic Canadian venues, reviews of classic albums, playlists on 8tracks curated by artists and reports from festivals that Molson sponsors, including Osheaga and Pemberton Music Festival.
A big part of #ThisIsLive is the Altered States video series. While the reviews and spotlights on Vice pay tribute to Canada's music history, Altered States aims to be a love letter to the country's entire landscape and history as a whole. The videos feature Canadian artists travelling to and playing in out-of-the-way locations that represent some connection to Canada's heritage. The first wave of videos feature up-and-coming bands like Halifax's Cousins playing on George Island and Toronto's BADBADNOTGOOD playing on Bruce Peninsula. For the next stage of Altered States, Molson is running a contest of the same name. Fans can post photos of their live music experiences to Facebook, Twitter and Instagram and, by tagging Molson Canadian and #ThisIsLive, have a chance to be invited to attend the next Altered States performances.
MEC handled the media buy on the campaign with Rethink working on creative.
"The concept of Altered States really comes from the essence of all this country has to offer," Wes Wolch, group strategy director at MEC, tells MiC. "By bringing an audience to the next stage, we can create these unique shared collective experiences that people can be a part of, and do it in a space where there's never been a concert before that also speaks to history of the city. The venue has to have some historic importance."
Metric will be performing in a cattle ring in Calgary as part of the series, with Chromeo and A-Trax playing a show in a Montreal shipyard this month. Toronto's location and artist will be announced closer to the concert date in September.
Molson Canadian has a history of holding proprietary music events, such as the Blind Date series or Snow Jam concerts. Wolch says the partnership with Vice is an opportunity for the two companies to leverage each of their music assets – the editorial content and credibility at Vice and the music venues and events sponsored by Molson – to do things they wouldn't have otherwise been able to do on their own.
Both companies are targeting millennials with #ThisIsLive, but Wolch says the audiences between Molson Canadian and Vice don't always have a great deal of overlap when looking at social demographics and hopes that this is a chance for one to be exposed to what the other provides. He adds that doing something digitally was the right move for engaging music fans as that is where they tend to be far more active compared to Molson's other audience pillar, hockey fans, who are more likely to consume games in a traditional broadcast environment.
"Music has shifted away from TV. It's a digital experience and that's where people are really engaging with that content," he says of the project's digital focus. "Mobile is going to be first screen they use, but [#ThisIsLive is] all on YouTube, it's on social media and it's on Vice's website. It's about putting our content through the channels that people use and respect the platforms they use instead of trying to change it."