RBC buys the top: Media Monitors
The bank had the most advertising airtime for the week of July 28 to Aug. 3.
RBC bought the most airtime for the week of July 28 to Aug. 3, according to the latest Media Monitors report, jumping one from last week's #2 spot.
The top five's second bank for the week, CIBC, is on the list at #2, jumping from #6 the previous week. Esso moves up from #8 to #3, MarineLand jumps from #7 to #4 and Spence Diamonds moves from #9 to #5 for the week, rounding out the top of the list.
In Montreal, CTV jumped from #7 to the top spot for the week. Second place for the week went to Brault & Martineau, which dropped one to land at the spot. Third place in the city went to Esso, which moved up one from #4. The #4 spot went to CIBC, which jumped from #9 the previous week and the #5 spot went to AlarmForce, which moved up from #25.
Toronto:
By brand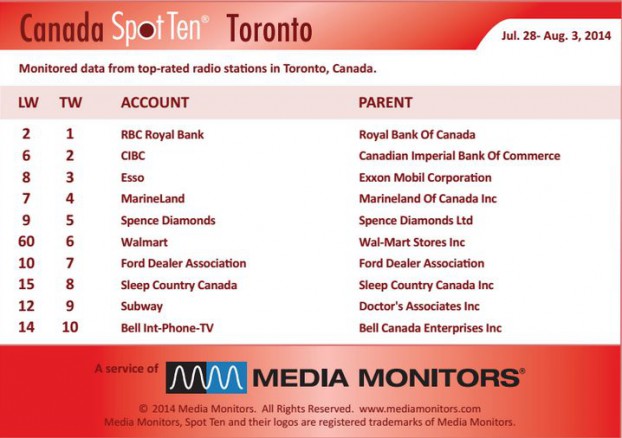 By category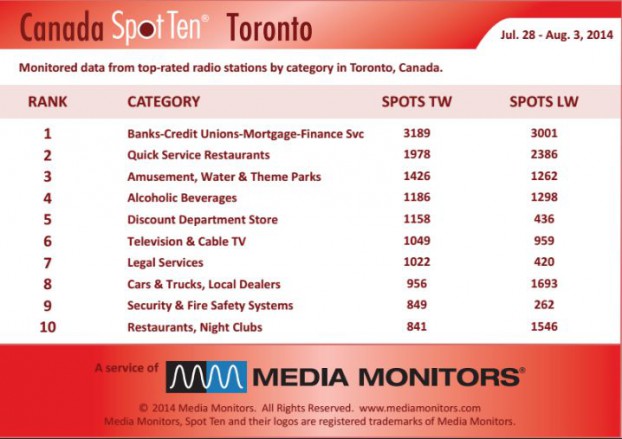 Montreal:
By brand
By category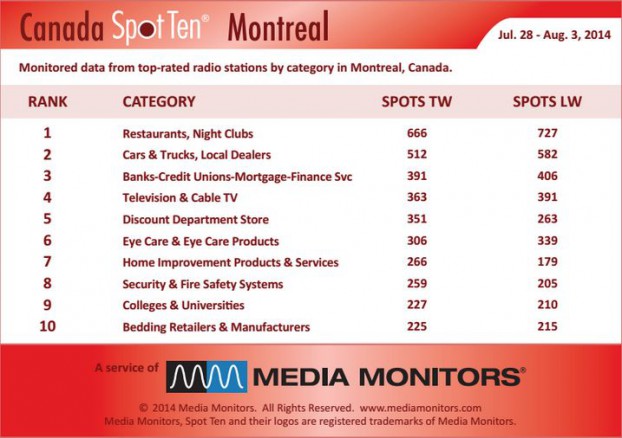 Image courtesy of Shutterstock