Sailor Jerry hits the road for autism awareness
In its first Canadian charitable partnership, Sailor Jerry Spiced Rum is raising money and awareness for Bikers For Autism with a 12-city tour.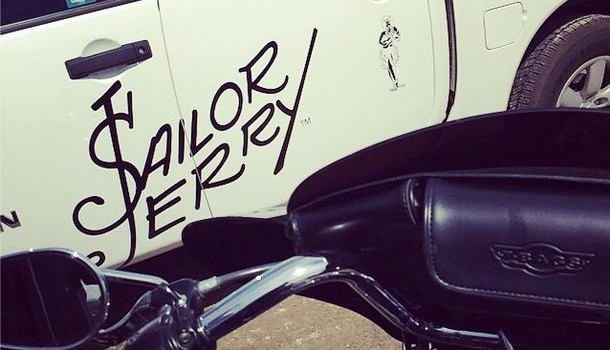 Sailor Jerry Spiced Rum is putting rubber to the road for autism awareness with the Sailor Jerry Long Haul to benefit the charity Bikers For Autism.
Starting last Thursday in Vancouver, the Long Haul will be stopping in 12 Canadian cities before the tour stops in Cape Spear, Newfoundland on Aug. 22. UK-based distillery William Grant & Sons is Sailor Jerry's parent company, distilling the spiced rum in the Caribbean and importing it here through PMA Canada.
Bikers For Autism was founded in 2012 by motorcycle enthusiast James Baker after seeing the difficulties of a family member raising a child with a high-functioning form of Autism Spectrum Disorder. Noticing that the sense of community among those affected by autism was similar to the tight-knit sense of camaraderie within the biker community, Baker endeavored to bring the two groups together to raise awareness and funds for the Osoyoos Autism Behaviour Centre in British Columbia's Okanagan Valley.
This is the first Sailor Jerry Long Haul, but the company began working with BFA last year after meeting Baker, providing support to the charity by hosting local fundraising events and raising awareness. Nicole Ruso, national brand manager for Sailor Jerry's Spiced Rum, tells MiC that Baker's passion for his cause fits with the brand's emphasis on independent, trailblazing thinkers and says the Long Haul allows Sailor Jerry to spread the message on a national scale.
"The goal is to support James by helping build awareness and raising money for his charity. And we also get to do some good in our own way," she says.
Ruso says that William Grant & Sons has always placed value on supporting its community. This is the first charitable partnership Sailor Jerry has pursued within Canada, but Ruso says the company's status as a global brand will help bring attention to BFA and help to reach new supporters.
The Sailor Jerry Long Haul is being promoted to all Canadians over the age of 19 through promotion on its digital properties and through social media. MSL Group is managing media relations for the tour and Quaker City Mercantile manages all of the company's digital and social media activity.
"Sailor Jerry is very active online and a communication strategy rooted in social media provides national reach," Ruso says. "It allows us to engage with Canadians in a deeper way with real-time updates on events and activities along the ride."
All of the events will feature barbeques run by local eateries, giveaways, live music and pop-up barber shops and tattoo studios. Money will be raised with donations at the door and merchandise sales. Toronto-based tattoo artist Dov Gray of Shaded Gray Tattoos will be travelling to some of the dates and donating all of his earnings to BFA. Some cities will feature special events, like a drive-in movie in Winnipeg and an arm-wrestling competition in Thunder Bay.
People who want to get involved can sign up at the Long Haul microsite, donate directly to Bikers For Autism or go to one of the events in their city.