The Amazing Race Canada isn't slowing down
As the summer's top program reaches its halfway point and debuts a mid-season special, ratings are still going up for CTV.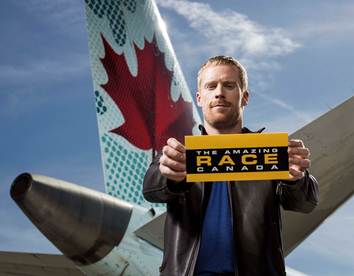 The Amazing Race Canada was once again the top-ranked program on Tuesday night and was trailed by its own new mid-season special as ratings continue to grow.
Preliminary data from Numeris shows the mid-season episode had an average audience of 2.25 million watch the fifth team be eliminated from the competition, peaking at 2.6 million and earning 4 million unique viewers.
That is a 14% boost in total viewers compared to last week. This week's episode also led every key demographic nationally and in all regional markets, seeing double-digit growth among 25- to 54-year-olds (20%) and 18- to 34-year-olds (17%).
In addition, the post-show special After The Race, featuring interviews with every team to be eliminated from the race thus far, was the second most-watched program Tuesday night, delivering 1.07 million viewers.
The Amazing Race Canada is the most-watched show in Canada this summer with an average audience of 2.6 million viewers.