Oboxmedia ramps up its English expansion
The Quebec-founded digital ad network will be providing branded content and premium display ads as Mashable expands its ad strategy into Canada.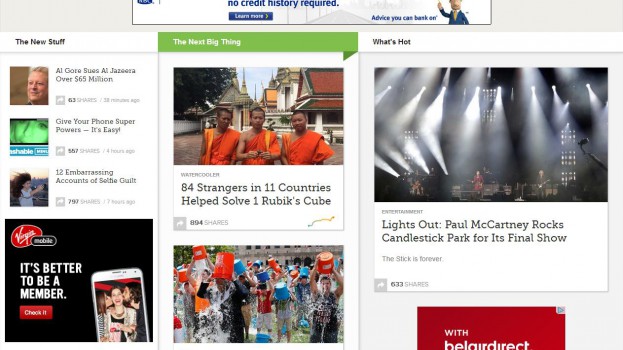 Oboxmedia is continuing to extend its network into English Canada, announcing a partnership to become the exclusive advertising partner for Mashable, which itself is embarking on its first international expansion in Canada.
The company will be providing premium display advertising for Mashable and expanding relationships with Canadian brands, but the major connection that brought the two companies together is their emphasis on developing branded content, according to Adam Ostrow, chief strategy office at Mashable.
Mashable launched its Brand Lab division last year as a place to develop unique branded content and social media campaigns. The main website, founded in 2005, is focused on content relating to social media, technology and culture. Globally, the website sees 35 million unique visitors every month and over 18 million followers between its social media accounts.
In February, Mashable closed its first round of outside investment, and Ostrow says the site's top priority coming off of that has been expanding internationally. He adds that Canada was chosen as one of the first countries for this expansion because it is the home of Mashable's largest audience outside of the US.
"What we're looking to do internationally is extend our model, which is really driven by branded content and premium display, into markets where we have a large existing user base, like in Canada," he says.
This year has seen the Quebec-founded Oboxmedia pursue more partnerships that offer a reach into English-speaking Canada, announcing exclusive deals with Twitch.tv in January and Penske Media Corporation's roster of online magazines last month.
"I would say it's complementary, from an audience perspective, to some of our other premier publishers. It really helps us deliver the influencers in an audience to advertisers," Andy Querin, senior VP of sales at Oboxmedia, tells MiC of what Mashable's audience adds to his company's network.
Ostrow says that the majority of Mashable's audience falls between the ages of 18 and 34 with an even split between males and females. He adds that many of the behaviours, interests and income levels that are seen among the US audience and also hold true within Canada.
"It's an affluent and tech-savvy audience [in Canada], one we think is very much into the types of topics that Mashable covers. It makes sense as our first stop outside of the US."