The Mission: Connecting with practical environmentalists
Daryl Heroux, director of communications strategies at M2 Universal, on the best platforms to reach this complex target on.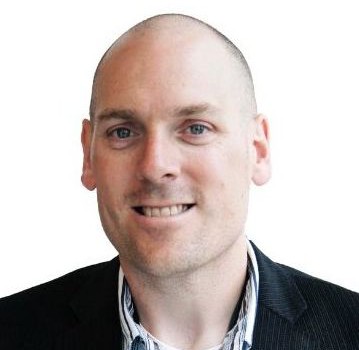 Knowing your target is one of the pillars of good media planning and buying so MiC is delving into the space with The Mission, a series that asks how different market segments can be best reached. This week we have Daryl Heroux, director of communication strategies at M2 Universal, on targeting the eco-conscious.
By Daryl Heroux
Reaching practical environmentalists is a complicated challenge for any advertiser. The key insight about this group is that they are not "tree huggers," but rather look after the environment as it suits them. They drive fuel efficient vehicles because it's economical, they do their part for the environment because it means a healthier future for their children. The challenge is to connect a niche topic (environmentalism) with an audience that isn't necessarily consuming the same niche content or even actively paying attention. On the flip side, this discrepancy creates a number of opportunities to use both traditional mass and digital channels.
What is the best traditional platform for reaching the target?
While these people are not heavy TV viewers (52% watch less than 15 hours per week), there is still an opportunity to reach them through this proven awareness channel. Being a practical environmentalist means looking out for the future of the planet in the context of the next generation. As a large portion of them (over 60%) have young families, their viewing habits are very destination focused. There are two key trends: appointment viewing (primetime relaxation) and co-viewing (parent/child togetherness).
Hand picking high profile shows/stations (Survivor, NHL Playoffs, Discovery or YTV) that deliver against these two aspects of their preferences is the most effective way to reach them.
What is the best new platform to reach the target?
Staying connected is of utmost importance to this target. Information on cost cutting (economic improvement) and future stability has a direct correlation with their social media habits. Considering this, practical environmentalists have a high propensity to share opportunities on various sounding boards within the social space. Twitter and Facebook offer a deeper targeting capability than other mass channels. Adding a layer of psychographic targeting such as "interested in social causes" offers an opportunity to reach this group and engage them in a more meaningful way.
Facebook
•    Target people who are interested in wildlife or environmental issues.
•    Target people with an interest in wildlife or environmental organizations.
•    Target people who donate money to an environmental or wildlife cause.
Twitter
•    Target followers of specific handles (i.e. @DavidSuzuki) and expand reach by targeting people who are similar to those followers.
•    Target users based on environmental and wildlife interests.
•    Hashtag targeted conversations around environmental and wildlife issues.
What is the best remade platform for reach the target?
Newspapers are constantly trying to stay relevant against an ever-growing digital landscape. This medium is a perfect fit for long-form environmental content and can make it relevant at the local level. Practical environmentalists take public transit not necessarily because it's better for the environment, but because it makes their life easier and/or is more economical. Taking advantage of Metro's national (yet local) capabilities and combining unique formats with both editorial and directed content offers an effective platform to reach a mass audience, while localizing the message and making it as relevant as possible (environmental problems aren't just third world issues, they exist right here in your own backyard).