The app-etite of an Android user
Android users are on an average of 35 apps a day according to new research from Yahoo Labs.
On average, Android users have 95 apps installed on their phones. In a typical day, they interact 100 times on 35 of those apps.
Those numbers are part of a new global study from Yahoo Labs, which compiled data that not only shows Android users are interacting with dozens of apps every day, many of them all at once, but also what they use at what time of the day.
Yahoo Labs compiled anonymous data from users of the Yahoo Aviate Android launcher app to determine which apps they use and when. Aviate is an app that replaces the phone's home screen and adds features, including presenting apps and tools based on the time of day they are most likely to be used. While Yahoo was not able to share the sample size, Aviate has been installed by nearly five million Android users.
Through most of the standard day, the average user interacts with six apps every hour, with that number falling after 10 p.m. and beginning its climb up again around 6 a.m. The apps used seem to align with the activities and schedule of those of us working a standard eight-hour work day.
The Android Clock and Calendar apps peak early in the morning as alarms go off and users check their schedules for the day. In addition, Google Maps, the third most-popular app overall, peaks around 6 p.m. as users plan their end of the day commute. Financial apps as a whole peak just after 10 a.m. and decline steadily through the day as financial markets close.
Regular phone and SMS usage is highest during the working day, although it stays relatively steady until about 8 p.m.
Although media, video and social media apps are used throughout the day, they peak after standard work hours are finished. Netflix, the second most-popular app, and Facebook start at minimal usage in the morning, rising steadily through the day before peaking between 9 and 10 p.m.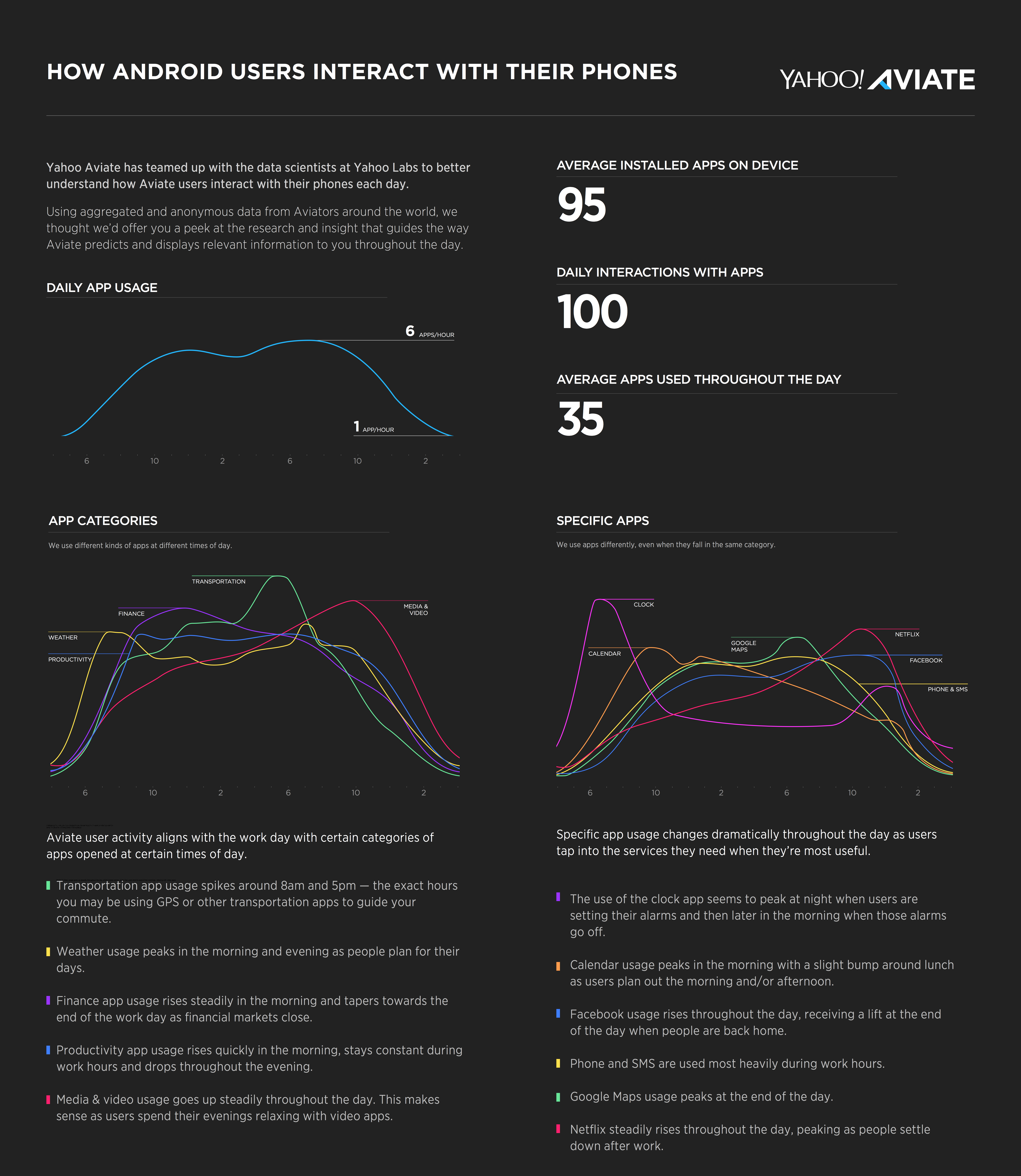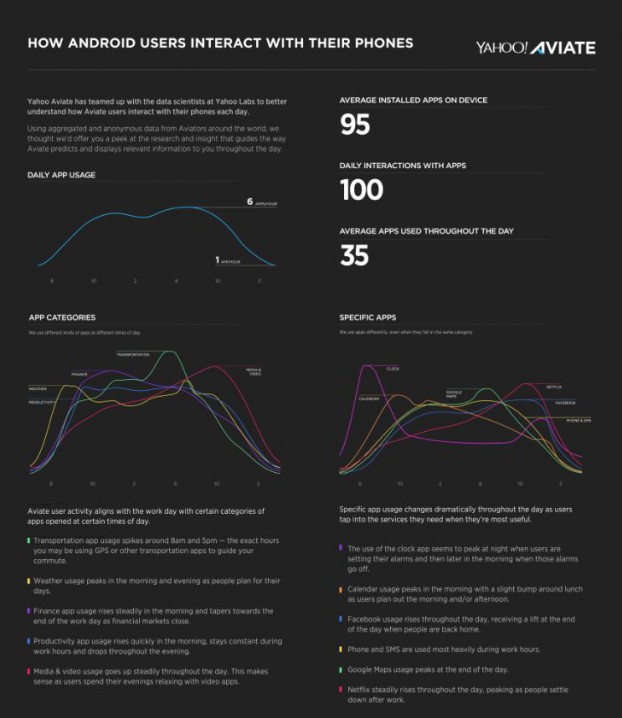 Image courtesy Oleg Doroshin/Shutterstock
Infographic courtesy Yahoo Aviate