City's digital proposal for The Bachelor Canada
The reality dating show has added new sponsors like Michael Hill Jeweller, which had Bachelor Tim Warmels "proposing" at Burlington Mall.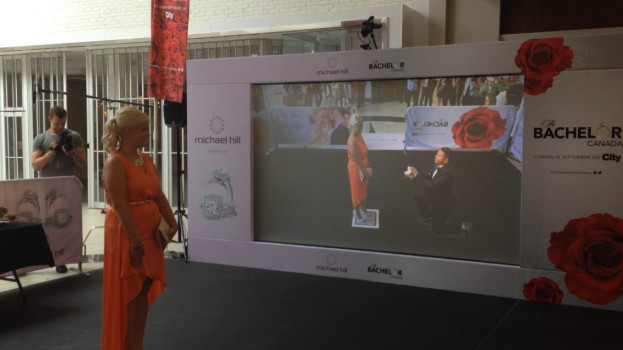 Sponsors are helping City answer their viewers' desire for more digital content for the second season of City's The Bachelor Canada.
New brands that have signed on for this season include Michael Hill Jeweller, Nestlé's Buitoni Pizza and Skinny Cow brands, travel site Sunquest.ca and the Rogers Media-owned Flare and The Shopping Channel, with cosmetics company Rimmel London returning from the first season, which aired in fall 2012.
Products from all of the brands will be incorporated into the show's storylines on-screen, such as Sunquest.ca providing travel arrangements and allowing contestants on the show to go to different locations. But the big difference with this season's sponsorship deals is the degree to which they are getting involved on digital platforms.
"[Our] research has shown that the Bachelor franchise is one of the most socially infectious brands on television," Rob Groen, director of marketing solutions at Rogers, tells MiC. "Our audiences are craving additional video content, so for this season we have made more investments in videos and on our overall digital experience."
Skinny Cow will be sponsoring behind-the-scenes videos taken following each episode's eliminations. The Shopping Channel is sponsoring a fantasy sports-like pool where viewers can pick their favourites with weekly prizes. In addition to Michael Hill's founder making an appearance on the show, the company will also be sponsoring a live stream where fans can chat and interact live during the show's broadcast.
All of this will be collected on the Bachelor Canada microsite, but sponsors are also getting involved by using their own assets.
Rimmel London's makeup artist for Canada, Vanessa Jarman, will be providing beauty tips on how to recreate looks featured on the show's contestants through the company's social media pages. Rimmel will also run an online contest on the Bachelor Canada microsite for a trip to London and will leverage its involvement in the show through in-store displays at Walmart and Shoppers Drug Mart locations.
In July, Michael Hill has also did an in-mall activation that used green screen footage of Bachelor Tim Warmels projected onto a video feed of Burlington Mall to simulate Warmels proposing to patrons using a Michael Hill ring.
Product integration opportunities closed with shooting in June, but Groen says that there still may be opportunities for commercial inventory, contesting and on the Bachelor Canada app.
The average 2+ ratings for the first season of show had 727,700 viewers tuning in, hitting its high watermark for the premiere and finale episodes, which each topping 840,000 viewers. The show is City's highest-rated original program ever among its key 25- to 54-year-old target, both among females and in the group as a whole.