Sportsnet inks regional TV deal for Montreal Canadiens games
The three-year agreement makes Rogers Media the official English language broadcaster for the team.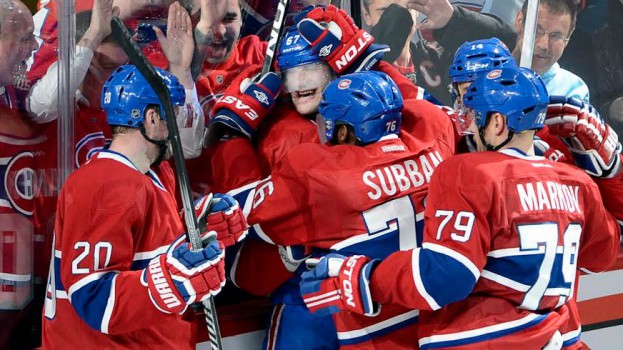 Sportsnet has inked a regional TV deal with the Montreal Canadiens that will see all English language broadcasts of games played by the Montreal NHL team over the next three seasons be carried by the Rogers Media channel.
The three-year TV rights agreement with the Canadiens makes the Sportsnet-led consortium of channels, including the CBC and City Montreal, the official English-language broadcaster.
The new TV deal comprises 42 regional games and a national package of 40 Canadiens games carried across nine channels through the 2016/17 season.
The agreement also freezes rival TSN out of Canadiens game broadcasts after that channel picked up regional game rights for the Winnipeg Jets, the Toronto Maple Leafs and the Ottawa Senators.
City Montreal will air the first regional Canadiens game as part of the new TV package, on Oct. 13 between the Habs and the Tampa Bay Lightning.
In all, 39 of the regional Canadiens games will air on Sportsnet East, which formerly carried Ottawa Senators games.
From Playback Daily