Metro aims to get more local
John Cruickshank, president of Star Media Group, on the mandate Cathrin Bradbury has as the title's new EIC, and how it will be impacting the daily.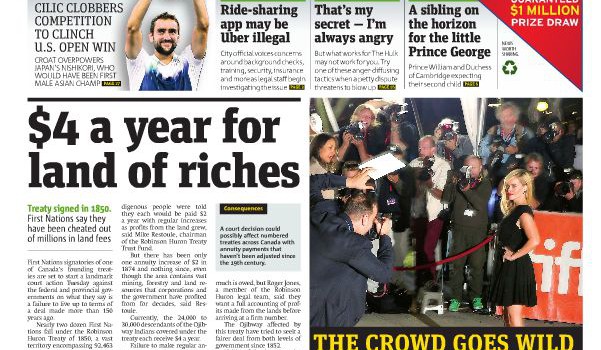 Free daily Metro has appointed Cathrin Bradbury as its new editor-in-chief following the departure of Charlotte Empey from the role she held since 2010.
John Cruickshank, president of Star Media Group and publisher of the Toronto Star, tells MiC that the mandate for Bradbury is to make Metro's content more localized. Though her most recent role was a content marketing-focused one as executive editor of Star Content Studios, Cruickshank says her responsibilities at Metro will be strictly editorial-based.
Metro underwent structural changes over the summer, shuttering the print versions in London, Regina and Saskatoon, with online editions remaining in those cities. It still runs print versions in Halifax, Ottawa, Toronto, Winnipeg, Calgary, Edmonton and Vancouver.
The daily is also in the midst of reworking its digital side, with Owen Lambert, senior product manager of interactive at Metro leaving the paper to "pursue another opportunity." Cruickshank says Ali Rahnema, who was named as COO of the digital side of Star Media Group over the summer, is working to provide greater development of digital products at the paper.
In the second quarter of 2014, Torstar earned $237.3 million in total operating revenue, down $18.1 million from the second quarter of 2013, a drop of 7.1%.
Revenue from print advertising fell by $12.1 million and was down 21.2% at the Toronto Star and 8.1% at the Metroland group of newspapers. Revenue from digital advertising is growing slowly, but is still not enough to offset the losses in print. Up 3.4% this quarter, it now represents 12% of Torstar's revenue, compared to 11.1% last year.