BCE calls for skinny basic, retaining simsub at CRTC hearing
The telco's execs, including Kevin Crull urged pick-and-pay to allow consumers to purchase any service not included in a skinny basic package.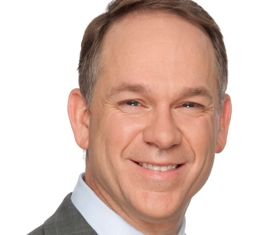 BCE on Wednesday morning came out in support of skinny basic packages and against the end of simultaneous substitution as the CRTC continued hearings into Canadian TV rule changes.
Bell Media president Kevin Crull told the regulator during the Let's Talk TV hearing that eliminating simultaneous substitution would devastate local TV stations.
"Simulcast programming provides large lead-in audiences and our conventional stations provide $85 million in annual promotional value for Canadian programming," he added.
BCE, urging more choice and flexibility for consumers, also called for pick-and-pay to allow consumers to purchase any service not included in a skinny basic package.
"Now, to be clear, we accept the directive to unbundle. However, we are gambling on our ability to re-invent an industry's foundational economics and generate sufficient revenue to sustain quality, variety, and investment and also at the same time, to improve our global creative competitiveness," Crull told the CRTC commissioners in his opening remarks.
At the same time, BCE urged the CRTC not to mandate build your own packaging, or pick-a-pack, through regulation.
"The marketplace will deliver pick-a-pack, that will get sorted out through competitive market forces," Mirko Bibic, EVP and chief legal and regulatory officer at BCE, told the commissioners.
BCE's proposed unbundling model would allow Bell Media to continue barring access through alternative platforms to any of its content if a consumer does not subscribe to a specialty service.
"If you want TSN GO…then subscribe to TSN and you get it in all places all the time," Crull told CRTC panel when questioned about his unbundling proposal.
To introduce BCE's unbundling model, Bibic called at the retail level for BDUs to make every service available on a stand-alone basis if it is not included in basic.
And at the wholesale level, domestic and foreign programmers must not be allowed to restrict BDUs from offering stand-alone, pick-pack, or other flexible retail packaging, and must not demand any packaging, penetration, or pay-on commitments.
"BDUs would remain free to construct basic and any other packages in order to deliver compelling value," Bibic said.
He warned against "intrusive unbundling regulation" that  limited "competitive differentiation" in the market.
The CRTC considered two skinny basic models during the appearance by BCE, an all-Canadian skinny package and a price-capped basic package.
Asked to choose his preference between both models, Wade Oosterman, president, Bell Mobility and residential services, chose the one he disliked least.
"Forced to make a choice between those two, a Canadian channel skinny basic would be better for the system, but it would be bad nonetheless," he said.
The BCE executives stressed that they have fixed costs to provide programming services. So consumers who opt for the skinny basic package will inevitably force those remaining with the current cable package system to pay more to cover lost revenues.
Also on the BCE wish list was a re-jigged dispute resolution process for BDUs and broadcasters that balanced the needs of BDUs, consumers and broadcast programmers.
Crull under questioning from the CRTC also hinted at an  upcoming over-the-top service coming from Bell Media, to compete with Netflix Canada and the shomi service from Rogers Media and Shaw Media.
"I would expect we will have a channel, if you will, that will have a lot of fantastic long-tail content," he told CRTC commissioners.
In large part because of emerging digital platforms like Netflix Canada, Crull pointed to the precarious business health of local TV stations.
"I firmly believe we cannot serve our local communities in an OTT world and we could not generate the volume, the variety and quality of programming we do, in an OTT world," he said.
In the Quebec market, Gerry Frappier, president and general manager of RDS, urged the CRTC to maintain genre-protection and carriage rights.
"The market is already delivering increased packaging choice in Quebec and maintaining genre-protection and carriage rights for French-language Category A services will not prevent further unbundling but eliminating them could significantly undermine diversity," he said.
Posted at 11:23; BCE and Bell Media's presentation continues through Wednesday morning.
From Playback Daily