Canadian internet use spikes: CRTC
According to new numbers released from the regulator, Canadians used an average of 58% more gigabytes per month in 2013 than the previous year.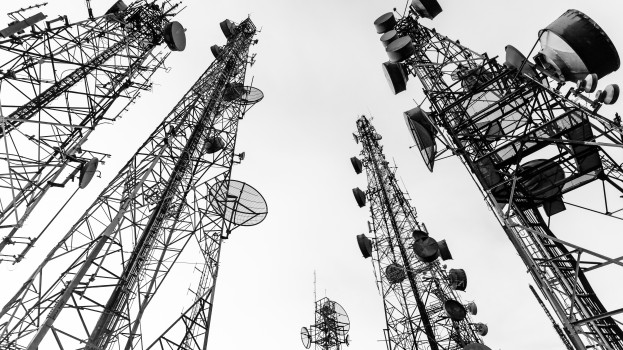 Revenue at telecom companies has gone up as Canadians use their internet and wireless services more and more, according to information on the sector released as part of the CRTC's 2014 Communications Monitoring Report.
Canadians are using their internet for more bandwidth-intensive tasks – the average number of gigabytes downloaded per month jumped 58%, from 28.4 GB to 44.8 GB – and they are upgrading their services to facilitate that leap, according to the new report. The percentage of internet subscribers with download speeds over five megabits per second increased to 67%, compared to 58% in 2012.
Providers invested $9.2 billion to improve and maintain the infrastructure of their networks, and while access to broadband internet services stayed the same across the country, access to high-speed wireless services increased: 81% of the country is now able to utilize LTE networks, compared to 72% in 2012.
The report cites numbers released by the Media Technology Monitor earlier this year showing that 62% of Canadians now own a smartphone, with 39% owning a tablet, pointing out that this has increased the volume of data traffic on networks. In 2013, internet revenues grew by 7.1% to $8.1 billion compared to the year before, with wireless growing by 3.4% to $21.2 billion. While the largest share of that wireless revenue still came from basic voice services ($8.2 billion), that's down 7% from 2012, as revenue from data grew by 21.1% to $7.6 billion.
Revenue in the telecom sector overall grew by 2% to $44.8 billion in 2013. Wireline (phone and internet) services still represent the largest portion of that revenue, but wireless is quickly catching up: while wireline has stayed steady at just under $24 billion since 2009, wireless has grown by 5.4% in that same period, from $16.9 billion to $21.2 billion. Revenues from data grew by 21% to $7.6 billion.
The CRTC is releasing the 2014 Communications Monitoring Report in three parts. The first part of the report, relating to the broadcasting sector, was released earlier this month, with the third, containing data on international comparisons and consumer spending on other communication services, coming in mid-October.
Image courtesy Shutterstock