Programmatic is changing the advertiser-agency relationship
Jean-Francois Renaud, CEO of Adviso on why advertisers are tempted to bring programmatic in-house, and what should be considered before making the switch.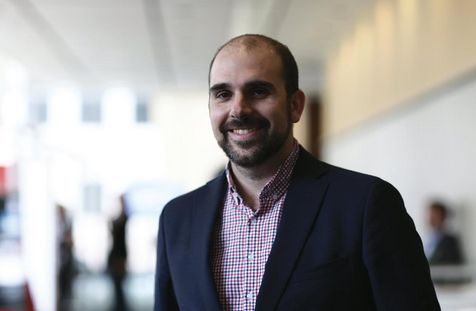 By Jean-Francois Renaud
Programmatic media buying is changing the agency-advertiser relationship. The latter are looking for transparency and optimization, but their agencies' way of working doesn't allow it. Consequently, they're tempted to internalize. Is this a good idea? What must they foresee in order to make it work?
I recently spent two days in Napa Valley in California at the TubeMogulU event organized by Tubemogul, a programmatic platform for online video ads. What really caught my attention was the interest in having advertisers benefit from certain aspects of programmatic media buying.
The talk that interested me the most was by Joanna O'Connell, director of research at AdExchanger. She is intimately familiar with both agencies and programmatic, having worked as media supervisor at Razorfish, then moved to Forrester where she studied the evolution of its programmatic media, before finally landing at AdExchanger. Her session looked at ways of managing the altered advertiser-agency relationship in the age of programmatic.
There's no doubt that this method of buying media brings its share of challenges and opportunities, as much for the advertiser as the agency.
Why are advertisers tempted to internalize?
Self-serve tools have always had the effect of inspiring advertisers to want to do things themselves, for better or for worse. What's more, the collection, organization, and deployment of audience data that programmatic facilitates is inciting an ever-greater number of mature digital advertisers to invest in tools to keep this invaluable asset in-house, and retain independence from their agency.
O'Connell noticed, during her many interviews with advertisers, that they were frustrated by their agencies' lack of excitement and investment in programmatic. This is the primary reason cited for wanting to internalize this practice.
Moreover, the lack of transparency about cost, business models, and the private agreements available through agency trading desks irritated some advertisers who decided to take matters back into their own hands. Among these are Kellog's and Kraft.
What constitutes a healthy relationship?
A model we're seeing more and more is one in which the advertiser plays a bigger role in the relationship. The advertiser is the lead, they've internalized certain key tools (the DSP to buy media and the DMP to manage their audience data) which they make available to their agency or agencies. That way, if ever they decided to change agencies, they can make the switch without worrying that they will lose critical audience data. Equally, they can make a programmatic buy without the spectre of a conflict of interest, since they can confirm costs per impression themselves, through their DSP.
Of course, this type of approach isn't necessarily possible in every situation, and entails its share of challenges. Coordination with creative becomes more complicated in a model like this, and the advertiser would need to hire new resources, or make changes to the way their teams are structured.
As well, they would need to take control, or at the very least take ownership, of their digital assets: their data, ad server, and management tools. It's a burden that many advertisers would have a hard time taking on, since many are far from having the necessary digital maturity. But it's also something that could make all the difference, and allow advertisers to optimize their digital media budgets. Agencies and consultants could take on the role of helping advertisers who want to move in this direction to implement the right tools.
Some will be tempted to internalize completely, but Joanna O'Connell (and me) would only recommend this for start-ups, or younger companies with a more deeply ingrained digital culture. This kind of opportunity for advertisers comes with its share of responsibility.
Jean-Francois Renaud is CEO of Montreal-based internet strategy and marketing consultancy Adviso