Canadian Tire makes the biggest buy: Media Monitors
The company joined the Toronto radio ad-buying chart in the top spot for the week of Nov. 3 to 9.
Canadian Tire bought the most radio advertising in Toronto for the week of Nov. 3 to 9, joining the list in the top spot, according to the latest Media Monitors report.
The store was followed by the Ford Dealer Association making a big jump from #43 to #2, and Kelsey's joining the list at the #3 spot. Rounding out the top five were Sunwing Vacations moving from #9 to #4 and Moneris Solutions, which jumped from #22 to #5.
In Montreal it was Brault & Martineau moving from #5 to the #1 spot, replacing Ford Lincoln, which dropped one to land at #2 for the week.
Canadian Tire entered the list at #3, Sell0ffvacations.com jumped from #49 to #4 and GM Certified Service moved from #8 to #5, rounding out the top of the list for the city.
Toronto:
By brand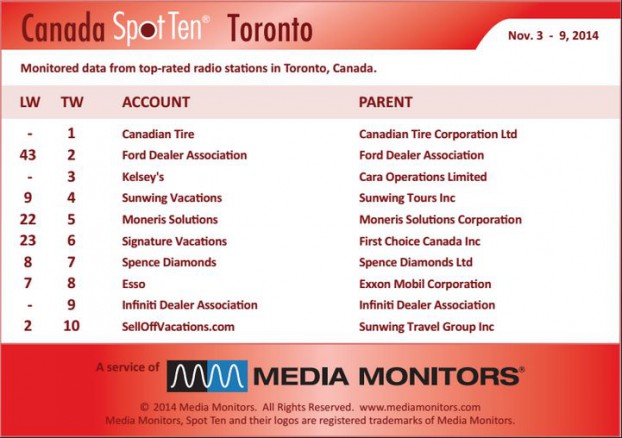 By category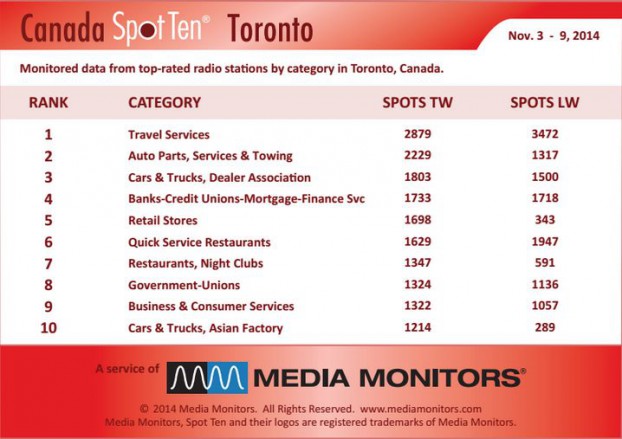 Montreal:
By brand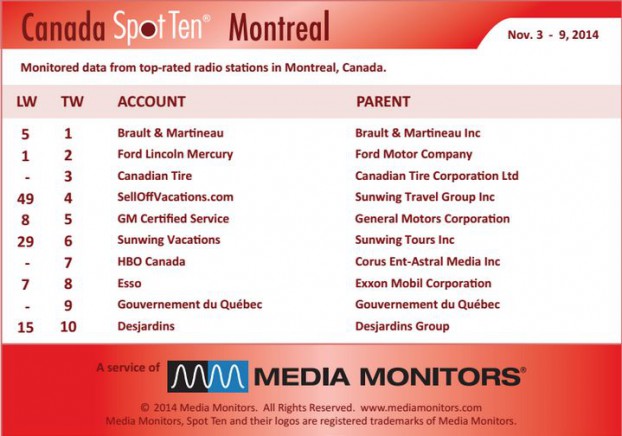 By category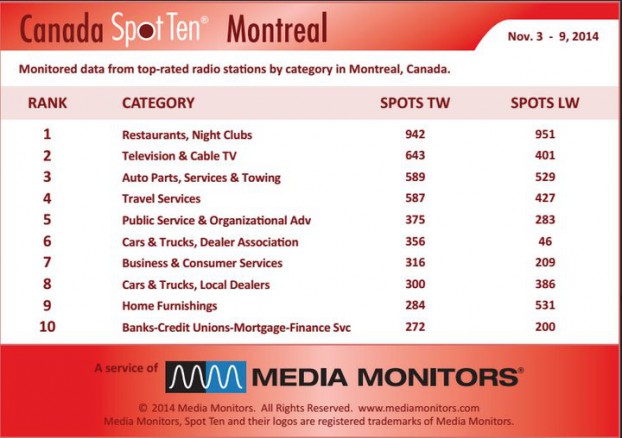 Radio image courtesy of Shutterstock