History digs into event TV
The Shaw Media channel is charting new territory with the upcoming launch of Dino Hunt Canada.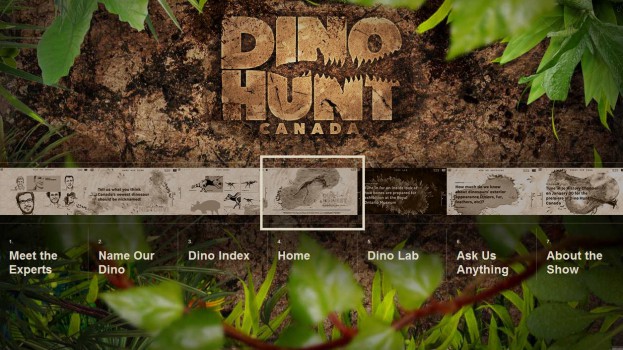 History is starting the new year by charting new territory with its programming, digging into paleontology with the launch of Dino Hunt Canada.
The four-part miniseries bows Jan. 30 at 9 p.m., and follows six teams of fossil hunters working to uncover new dinosaurs.
Christine Shipton, SVP of content at Shaw Media, says Dino Hunt Canada aims to connect with more female viewers than History programming usually does, with the dino-centric show offering co-viewing opportunities for parents and their kids. Programming on History typically skews 60% male.
Episode one of Dino Hunt Canada tracks the group of fossil hunters led by the Royal Ontario Museum's Dr. David Evans, uncovering a previously unknown horned dinosaur. That discovery will be unveiled at the museum to the public during Dino's Invade! Big Weekend on Jan. 24 and 25. The exhibition will feature a cast of the previously unknown dinosaur along with details about the the site where Dr. Evans and his team made the discovery.
Viewers and ROM exhibit visitors can submit potential names for the new dino, as well as connect with experts from the show and get more information on the digs online at DinoHuntCanada.ca. The website, which was created with Secret Location in partnership with the show's production company Cream Productions, also features an Ask the Expert section, promising to answer every query sent in by visitors.
History had 7.8 million subscribers in 2013 according to numbers from the CRTC.