Shaw posts earnings drop
The cable giant saw lost video subscriptions and lower TV revenues in a soft ad market, while adding internet customers.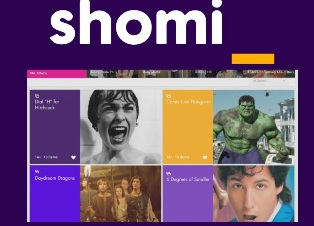 Having launched Shomi with an early equity loss of $13 million for the upstart SVOD, Shaw Communications on Wednesday said the investment in the Canadian streaming space is required for future growth. 
"And as we've seen with the early success of Shomi and rdio, the development of new platforms and revenue streams is critical to our future ability to deliver more and better content and services to customers and viewers," Shaw Communications CEO Brad Shaw told investors during his annual shareholders meeting in Calgary on Wednesday.
Shaw said the early equity loss in Shomi resulted from development and launch costs out of the gate.
Brad Shaw earlier in the day reiterated his support for Shomi during an analyst call: "We believe it's a space we have to be into and we certainly want to make sure we're competitive in that space."
Shomi is battling for share in the Canadian SVOD space with fellow new entrant CraveTV from Bell Media and market leader Netflix Canada.
Also in its first quarter financial results released Wednesday, Shaw Communications posted a fall in earnings due in part to fewer video subscriptions and lower TV revenues in a soft ad market.
Shaw recorded net income of $227 million for the three months to Nov. 30, 2014, down 7.3% from a profit of $245 million in the same period of 2013. That fall came despite overall revenue rising 2% to $1.39 billion.
Shaw, which faces steep competition in western Canada from Telus' Optik TV service, during the latest quarter lost 15,591 cable video subscribers and 17,980 satellite video customers, while adding 14,048 new internet subscribers.
From Playback Daily