CTV/RDS scores with most-watched Super Bowl ever in Canada
The network reports an average audience of 9.2 million Canadians for Sunday night's telecast, while parent co Bell Media challenges the CRTC on its simsub decision.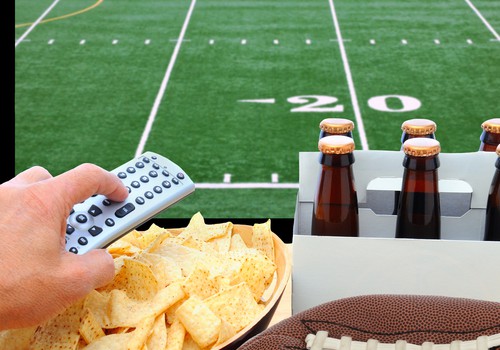 A record 9.2 million average Canadians tuned into Sunday night's Super Bowl XLIX on CTV and RDS to view the New England Patriots beat the Seattle Seahawks with a dramatic finish to the game.
The monster Super Bowl audience – 8.2 million on CTV and 1 million on RDS – comes as CTV-parent Bell Media continues to oppose the CRTC's decision last week to shut down simultaneous substitution of the NFL championship game, starting in 2017.
Sunday night's record audience on CTV and RDS surpassed the 8.5 million Canadians that tuned in to see the Canadian men's hockey team take home the Gold medal against Sweden at the close of the Sochi 2014 Olympic Winter Games.
But it stopped short of the 16.6 million average viewers that made the 2010 Olympic gold medal game final the most-watched TV broadcast ever in Canadian history.
Still, even though the CRTC has already said no, Bell Media regulatory head Marko Bibic on Sunday requested a meeting with the regulator over its decision last week about simultaneous substitution and Canada's biggest TV sporting event of the year.
Bibic, in a Feb. 1 letter to the CRTC voiced his opposition to the CRTC's decision to stop broadcasters from swapping in Canadian commercials during the NFL championship game, starting in 2017.
Christianne Laizner, senior general counsel and executive director of the CRTC, in her own Feb. 2 response to Bibic, released on the regulator's website, noted his disagreement.
But Laizner said the "implementation" of the Super Bowl simsub decision awaits, and is still before the CRTC.
"In light of the above, it would be inappropriate for you to hold private meetings with commissioners either individually or collectively to discuss your views on this decision," she wrote. "It would be unfair to other parties to the public proceeding for commissioners to hold off-the-record conversations with one party with a view to altering a decision already taken."
Bell Media, in a statement received by Playback Daily in response to Laizner's reply to Bibic, reiterated its "concern that the CRTC does not fully grasp the impact of its simsub decision on Canadians and our media industry."
That ruling will mean Canadians will be able to view much-hyped American Super Bowl ads in two years time as they air live stateside.
"The CRTC's decision will impact Canadian creators, producers and advertisers, while directly benefitting U.S. companies. We view this as unfortunate, and ask only that the CRTC confront how its decision will realistically affect the broader Canadian communications industry," the broadcaster added.
Bell Media declined to release Bibic's Feb. 1 letter to the CRTC.
From Playback Daily