ETalk's Oscars pre-show sets ratings record
The CTV-produced red carpet special drew 1.34 million Canadians on Sunday as the lead into the awards program.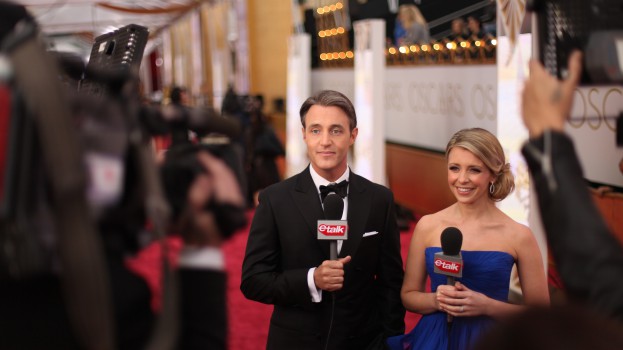 The Academy Awards drew 5.2 million Canadian viewers to CTV's 3.5 hour-plus broadcast on Sunday night, according to preliminary overnight data from Numeris provided by Bell Media. Nearly 13 million unique viewers watched at least some of the show.
CTV's red carpet special, eTalk at the Oscars, drew the highest Canadian audience ever for an entertainment news program, with 1.34 million people tuning in to the half-hour preliminary show. That was followed by the U.S. Oscars Opening Ceremony: Live from the Red Carpet, which was the second most-watched show on Sunday, with three million viewers.
Both the Oscars and the opening ceremony were the top two programs in all metered markets.
Video viewing of CTV's complementary Oscars clips and highlights online was nearly three times higher than it had been last year, including 55,000 views of the broadcaster's press room camera feed.
Meanwhile on the social media front, Coldwell Banker was the best-performing global advertiser on Facebook, according to data from  social media metrics and content amplification co Engagement Labs. The agency says it monitored the social activity of 20 advertisers during the show, measuring engagement, impact and responsiveness. Netflix was the top performer on Twitter.
Image (from left): eTalk's Ben Mulroney and Danielle Graham. Courtesy CTV's eTalk.