Olive Media adds audience engagement metrics
The online sales rep company says adding Moat Analytics is a step forward in moving beyond measuring click-through rates.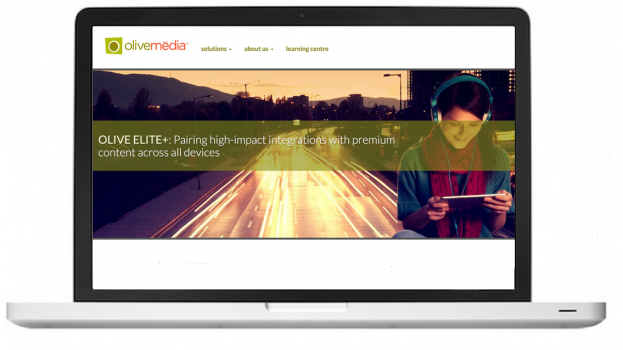 Toronto-based Olive Media has made a pact it says will enhance the way it measures audience engagement with campaigns run on its Elite+ premium publication offering.
The company has announced it is now incorporating Moat Analytics into its Elite+ platform as part of the online sales rep's recognition that the industry needs better metrics than click-through rates to measure success, says Shannon Lamorre, VP, Olive Elite+ at Olive Media. Click-through rate measurement only tells part of the picture, she notes. The industry is moving toward creative ad units aimed at catching a user's attention, Lamorre says, and that engagement with an ad is not measured in a click.
"One of the things we've seen in the business is moving away from standard IAB units to high impact executions," she says. "When you think about those units, there's a lot of engagement that goes on and it's not about a click. It's about a brand speaking to consumers."
The agreement allows Olive Media to provide advertisers more advanced metrics for cross-platform campaigns running on Olive Elite+, including in-view rate, in-view time, universal interaction rate, scroll rate, hover rate and an ad effectiveness score. Elite+ includes inventory on premium publisher brands such as Thestar.com, Lapresse.ca, NyTimes.com and Allrecipes.ca. There has been a lot of concern in the industry around the measurement of viewability as well. Moat Analytics is accredited by the Media Rating Council, which has set a viewability standard of 50% or more of an ad being on screen for two seconds or longer, and that, Lamorre says, is an "added bonus" of partnering with the SaaS company.
Olive Media is owned by Toronto Star Newspapers Ltd. and Square Victoria Digital Properties Inc.