Bell Media unveils reality pilot with Omnicom's Highway Entertainment
Sportscaster James Duthie is to host Dream Fund: Let the Crowd Decide, which starts production in Toronto today.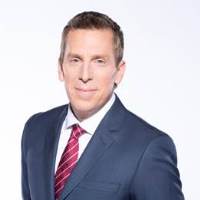 Bell Media, global format king Mark Burnett and United Artists Media Group has started rolling cameras on Dream Funded: Let the Crowd Decide.
The potential crowdfunding-inspired reality series will be hosted by James Duthie, and springs from Bell Media's joint venture between MGM, Burnett, production partner Roma Downey and Hearst Entertainment to make TV formats and content for the Canadian and international market.
Other local players backing the one-hour pilot include Entertainment One and Omnicom Canada Corp.'s Highway Entertainment. Shooting will wrap by March 10.
The Dream Funded one-hour pilot will be showrun by Stuart Coxe. The first episode will see seven budding entrepreneurs, known as the "dreamers," introduce original products to a crowd of 100 customers, each with $250 to invest.
Experts Amber MacArthur and Ron Tite will offer advice and feedback to the dreamers. The pitching entrepreneurs will pocket all of the money invested by the crowd, up to $25,000.
And the dreamer who raises the most investment from the crowd will get an additional $25,000.
The reality pilot was unveiled by Bell Media on Friday at the Prime Time conference in Ottawa.
From Playback Daily