Kevin Crull leaving Bell Media
The president is departing, effective immediately, following an editorial dispute over Let's Talk TV coverage.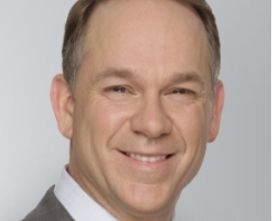 BCE has announced that Bell Media president Kevin Crull is no longer with the company, effective immediately.
Crull was appointed president at the company in 2011, following Bell's acquisition of CTVglobemedia. He had been with Bell since 2005, previously working as president of consumer solutions.
He is leaving the company following a dispute over editorial coverage, where Crull was reported to interfere with CRTC chairman Jean-Pierre Blais appearing on CTV News following the release of a round of Let's Talk TV decisions. "It was wrong of me to be anything but absolutely clear that editorial control always rests with the news team," said Crull in an apology following the incident, noting he had also apologized directly to the news team.
"Kevin Crull departs Bell with our thanks for his contributions to our customers and shareholders," said George Cope, president and CEO of Bell Canada and BCE Inc. in a release. "Kevin has been a significant part of Bell's strategic transformation as he expanded Bell Media's leadership with major new investments in Canadian content, the successful integration of Astral and competitive innovations like CraveTV."
"However, the independence of Bell Media's news operations is of paramount importance to our company and to all Canadians. There can be no doubt that Bell will always uphold the journalistic standards that have made CTV the most trusted brand in Canadian news," Cope said.
Taking over for Crull is Mary-Ann Turcke, who joined Bell Media late last year as its group president, media sales, local TV and radio. Turcke joined Bell in 2005, most recently working as EVP of field operations, before moving to Bell Media. She was named Woman of the Year by Women in Communications and Technology (WCT) in February. A successor in her role as group president, media sales, hasn't yet been named.
Turcke will be reporting to Wade Oosterman, who has been promoted to group president at Bell Canada and BCE. The presidents of Bell Media, Bell Mobility and Bell Residential Services will all report into him. Oosterman also continues in his role as Bell's chief brand officer. Prior to today's promotion, Oosterman worked as president of Bell Mobility and Bell Residential Services, roles he held since 2010. He joined Bell in 2006 as president of Bell Mobility and chief brand officer.