Orphan Black takes up more than just Space
The drama's season three premiere was watched by more than half a million viewers across four Bell Media channels.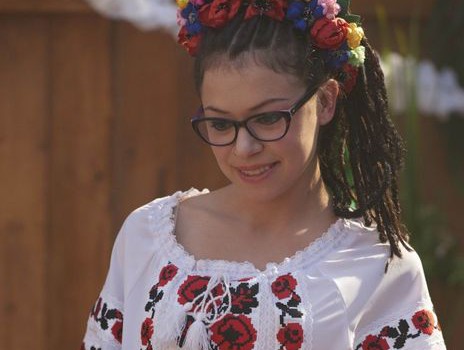 Orphan Black made a successful cloneback this Saturday, pulling in an average audience of 594,000 across Space, CTV, MTV and Bravo, according to overnight numbers from Bell Media.
Within that total, the season three premiere was watched by 197,000 on Space.
The clone drama's third season premiered on all four channels simultaneously on April 18 at 9 p.m. as part of Bell Media's multi-channel road-block strategy.
According to Bell Media, it won the night on entertainment specialty across all key demos and was the most-watched entertainment show of the day.
Space took a long-lead approach to marketing the drama's third season, with promotion for the series appearing in the Doctor Who finale on Space in November last year.
The series' after-show Innerspace: After the Black aired at 10 p.m. on Space and drew an average audience of 105,000 viewers. Lead actress Tatiana Maslany was a featured guest.
Following the four-channel premiere, the drama returns to airing only on Space this Saturday.