2015 Upfronts: Back to the future
IPG Mediabrands Canada SVP Inese Korbs returns to the NYC upfronts after several years away. She finds the game is the same... so much so that even The X-Files is back.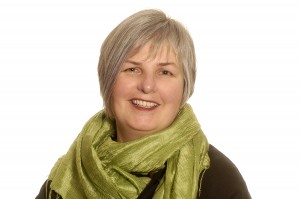 By: Inese Korbs
I made a happy return to the New York TV upfronts after a hiatus of a few years and although I expected to see a host of changes, it all felt quite familiar.
NBC was the first of the major networks to present, and  it focused on their self-identified 2015/16 hit Blindspot. Fox on the other hand spent a large portion of its presentation celebrating the success of freshman hit, Empire. ABC went for a more traditional approach, describing its audience as upscale, and finishing the presentation with a stage full of enthusiastic actors and actresses. And last but not least, with only five hours' worth of new series to showcase, CBS had plenty of time to highlight its number one position and strength of past successes.
Despite the differences in each network's presentations, there were four overarching themes that were evident throughout:
Drama productions continue to dominate over comedy:
Despite the attempts at comedy development, dramas still surpasses comedy. On ABC, Shonda Rhimes' hit How To Get Away With Murder will be replaced mid-season in November with another one of her creations, The Catch. With her name on the credits, it is likely to succeed.
NBC has overhauled its long-running comedy-focused Thursdays, adding action-packed dramas, including The Player. Other new dramas include Limitless from CBS, and Minority Report from Fox.
That being said, the networks haven't been deterred from developing new comedy offerings. Fox has three pick-ups – two of which feature Rob Lowe and John Stamos, respectively. NBC also added three sitcoms, all of which fall into the family and workplace categories. First is the return of Coach, another straight-to-series order, Hot & Bothered starring Eva Longoria and Best Time Ever, a variety show with Neil Patrick Harris.
Déjà vu:
Nostalgia is in the air, and there appears to be a flurry of TV shows making a comeback. This includes returns for The X-Files (FOX) and Heroes Reborn (NBC) as limited run events. Plus NBC picked up 13 episodes of Coach, a sequel to the ABC sitcom that went off air way back in 1997.
Ethnic casting and programming:
The amount of ethnic programming options has increased this 2015/16 season, particularly on ABC with added shows such as Dr. Ken and Uncle Buck. These come in addition to Scandal, How to Get Away with Murder (both of which feature strong, black female leads), Black-ish and Fresh Off the Boat. Elsewhere is Fox's Empire. Perhaps providing premium content targeted at mid-American ethnic groups will attract more viewers and increase TV audience numbers.
A surprising lack of attention paid to shifting TV audiences:
All the networks avoided addressing – or even acknowledging –  the recent accelerated decline in U.S. television usage overall, with perhaps good reason. Canada, however, is not seeing drops in viewership at the same level.
Inese Korbs is the SVP and investment director at IPG Mediabrands Canada.
More upfronts 2015 coverage:
-CW knows what millennials want
- CBS doesn't mess with a good thing
- ABC stacks its mid-season
- NBC adds drama for fall
- Fox gets funny and brings back the spooky