Creators, assemble!
W View has created its first multi-creator series, aiming to build its presence over the summer months.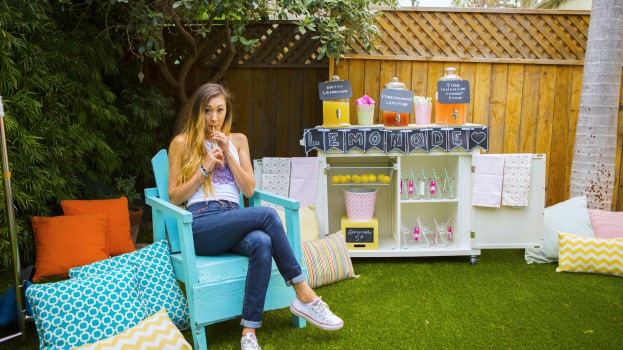 In a first for Kin Community and Corus Entertainment, the companies are bringing together a group of creators for an original video series on the newly launched W View.
Called W View Creators, the series features 25 exclusive and original videos from creators like LaurDIY, Cookies, Cupcakes and Cardio, The Domestic Geek, Kayley Melissa, Makeba and Simply Cher Cher.
All told, the group has a combined reach of four million YouTube subscribers, with 364 million views. Jes Watson, executive producer, women's, family and pay digital, Corus Entertainment, says Kin and Corus produced the videos for W View rather than YouTube because of the creativity that building content for its own site allows them.
Videos in the series include LaurDIY setting up a DIY lemonade stand for a summer party, The Domestic Geek serving up recipes for summer drinks and Simply Cher Cher sharing summer travel tips.
Because it's the first of its kind for the company this video series won't have ads sold around it, or brands integrated into the content, but future series of this kind will, says Watson. W View Creators' summer content will be online until September, when a new set of originals will go live.
The videos will be promoted across Corus' properties, including W Network, ABC Spark and CosmoTV, as well as on the creators' social media channels.
In addition to this series, W View, which launched in February, adds videos to the site on a daily basis, with content ranging from viral hits, to other videos from the Kin Community creators.