Blog: Moneyball for marketers
David Wright, analytics manager at IPG Mediabrands, on the oft-misunderstood world of econometrics and how it can optimize campaign planning.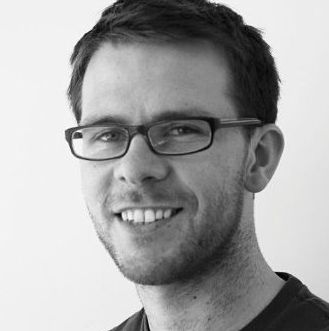 By David Wright
Brad Pitt made statistics seem cool – even sexy – in his portrayal of Billy Bean, the general manager of the Oakland A's, in the movie Moneyball. Through that role, he showed how numbers and the use of analytics became king in baseball.
Working the count of this baseball metaphor, I'm here to tell you that numbers are cool, and that making effective use of econometrics and analytics can form the basis of improved brand sales and optimized marketing spend.
To start with, the potential for brands using econometrics is staggering and would make any client jump with excitement because of what it delivers. Of course, I'm talking about those all-important sales numbers.
Let me say that econometrics is not new and has been used for decades – but it does not have the deep buy-in of, say, a cute talking gecko or a quirky drive-through commercial.  It's a newer concept within media that uses math models to understand which factors are impacting client sales.  It's a matter of collecting data on advertising, price, promotions, competitor activities and a whole host of other variables.  We're connecting advertising to sales, evaluating performance and making recommendations for more effective marketing and media plans.
Here are some important things to understand.
If effectively applied, econometrics can simultaneously analyze a range of sources, create sales models, better understand consumers, and develop an improved client experience. All of this assessment is mapped out through numerical storytelling.
At Mediabrands, we have developed three "flavours" of econometrics, tailored to different parts of the consumer journey or sales funnel.  Sales modeling considers the entire market and all influences on it, including price, promotions, advertising, distribution and even the weather.  Performance modeling uses weekly and sometimes daily data to determine behaviour relatively quickly, for example on web applications or on sign-ups.  Interest modeling looks into the consumer journey even earlier to understand brand search activity and social buzz.
To make these models work, client input or sharing of data is more than critical, and it's the lifeblood of the process, right down to weekly or daily details.  While we understand that sharing intimate company information can be difficult, it is in exchange for game-changing knowledge.
We need to embrace the numbers and make strategic decisions that will help teams score more runs.
What we're talking about isn't just off-the-shelf software. It is a highly customized statistical approach that uses proprietary software to develop a client solution. All metrics are optimized by understanding a client's specific needs and built out through a deep understanding of priorities and market conditions. This is critical when clients demand results. Through this statistical approach, we can show where and when to spend in order to drive sales.
The fact is software does not build the perfect plan – and the idea is not to replace media planners. We empower them by providing that information as another filter in decision-making, a longer bat if you will, knowing what's realistic while also knowing how the brand wants to be perceived.
Finally, a unique approach is to find a client's original take, and then adapt, re-program and provide it with a new template. They models can be built to function directly within media planner's other planning tools.  Also, automating the collection of data allows for a quick turnaround of projects and a reduction in overall costs.  As a result, clients of all sizes can tap into econometrics.  Clients using these models typically improve their sales by roughly 5% to 25%.
Did I mention I'm actually from the U.K. and know next to nothing about baseball?  I cheer for the Blue Jays, love a sippy cup, hot dog and the open roof on the Rogers Centre though.
David Wright is an analytics manager at IPG Mediabrands