Cooking fresh and fast with Walmart on Food Network
Wednesday nights on the channel will belong to the brand as it launches a series of broadcast and digital activations with Food Network Canada.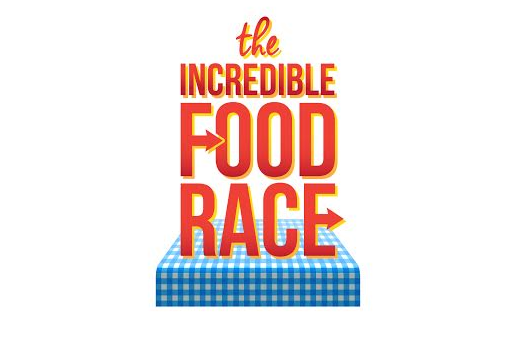 Moms in search of nutritious recipes and ways to fill the bellies of their hungry little critters are the focus of a partnership between Food Network and Walmart Canada.
The company is responding to an observed need for quick and healthy food and specifically targets women aged 25 to 54, according to Barb McKergow, head of marketing ventures at Shaw Media. "The partnership between Food Network Canada and Walmart Canada provides both the resources and the inspiration to make this easier for parents."

The multi-platform campaign is timed alongside the re-brand of Walmart's fresh foods section, and will include sponsorship of Food Network Canada's original series The Incredible Food Race as well as in-show brand integration. The network is offering other brands ad ops on the series, which McKergow says include custom themed challenges, automotive partnerships and product placement in the pantry.
Through the partnership, Walmart will also sponsor the "Cooking for Kids Guide," an extensive meal-planning guide that is available on FoodNetwork.ca and will include custom Walmart content and product integration.
In The Incredible Food Race two families face off against one another to win a series of food challenges, which culminate in a final cook-off. Each winning family will get a years' worth of groceries at Walmart, which is using this partnership to bring attention to its fresh foods grocery section.
Food Race will be hosted by Entertainment Tonight's, Rick Campanelli, and will also include Food Network Canada chef Corbin Tomaszeski (Restaurant Takeover, Dinner Party Wars) as chief mentor and commentator. The partnership also includes more branding opportunities for both brands with nine tailgate events in venues across Canada that will include Corbin as well as Walmart's chosen "Mom Ambassadors" as hosts. Walmart partnered in 2014 with moms who regularly share their mothering tips on their blogs.
To bring attention the Walmart's healthy living campaign, Corbin will be featured in four broadcast spots on Food Network Canada and Global as well as several other of Shaw's specialty channels, inviting people to discover Walmart's fresh foods and healthy side. Extended versions of the spots will also be featured across the online platform on the Cooking for Kids guide as well as on blogs written by the Mom Ambassadors.
In addition, every Wednesday until Dec. 16 will be Walmart Wednesday on Food Network with a co-branded sponsorship running through primetime. The Walmart-sponsored programming on Wednsdays includes the Food Network show, BBQ Addiction: Bobby's Basics in which American celebrity chef, Bobby Flay invites viewers to shop fresh at Walmart as he grills up fresh fare.

Shaw announced the collaboration between Walmart and its specialty channel during the Canadian Upfronts earlier this month.