Brands to watch for opps on HuffPost 24
HuffingtonPost.com will now provide linear TV-style programming on its online space, HuffPost 24.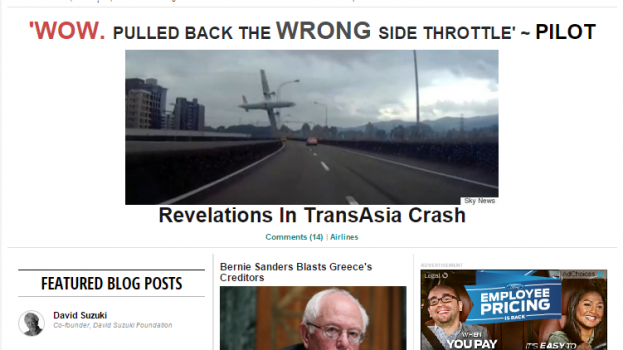 The world's internet users are increasingly consuming more news and entertainment while on the go, and some publishers are taking several steps forward, at once.
That's the case with Huffington Post, which is launching HuffPost 24, a 24-hour online video channel featuring news, short and long-form video and documentary programming. 
The move makes strategic sense, says Judy Davy, EVP activation at Zenith Optimedia. "They have video on their site and do a dedicated job so the quality and the content will be richer and their video programming will be broader than it is now."
The company will develop programming, which will run on a schedule just like linear TV, using resources from its 13 international offices. Content will be streamed live and via VOD on HuffPost.com, as well as in-app, and as a channel on Verizon's upcoming OTT service.

The new property will also have VOD features and will be available across platforms. The company recently launched the Outspeak initiative, which will channel the most popular digital creators to its video space.

Nathan Brown, SVP and GM, video at Huffington Post, says he thinks HuffPo has the potential to be the "next great multi-platform international media company."
Pivoting from a mainly text-based news portal to video has been made a bit easier by the company's relative youth, says Brown. Just 10 years old, HuffPo has been built on a lean, low-cost model that serves high-volume online video production well, he notes.
"We're building teams and making the content company of the future because we don't have infrastructure and overhead to undo. No legacy thinking or obstacles to overcome. We see many advantages to timing the market like we have," says Brown. "None of this is accidental." 
The video initiative means that the company will add 16 hours of video programming to its current eight-hour video programming schedule, which includes news, entertainment and other formats. 
"Our strategy is to get in front of and meet the consumption habits of our audience," says Brown, who will also head the recently announced HuffPost Films and HuffPost TV divisions. "HP24 is platform-agnostic – delivering the right content at the right time to the right person."
Its arrival is good news for advertisers, says Davy.
"We're always looking for new ways to expose our clients' advertising and this is hopefully going to be another one that is going to be a good target and good vehicle for us."
But Davy also believes that online video space is a crammed space, and doesn't always create good visibility for brands. "It's not just about the cash-grab but that the quality of content is good, and that they don't just cram it in. There is value to an uncluttered environment, and hoepfully they will work with us to optimize and maximize opportunities for our advertisers." 
The company is targeting a broad demo with the launch, and will be developing programming specific to various target groups. "One show might be focused broadly on the radical and transformative solutions to some of the worlds biggest challenges, another about sex after 50 and yet another created by and catering to millennial audiences," explains Brown.
Programming on the show includes HuffPost Original Series, Daily HuffPost News, AOL content as well as content from YouTube stars and social media influencers.
The company is also launching HuffPost Films and will produce, acquire and distribute feature films, while and HuffPost TV will develop and produce TV programming.