Women's World Cup closes to record viewers
The final match of the tournament pulled over two million average viewers, and total numbers for the games overall were four times higher than in 2011.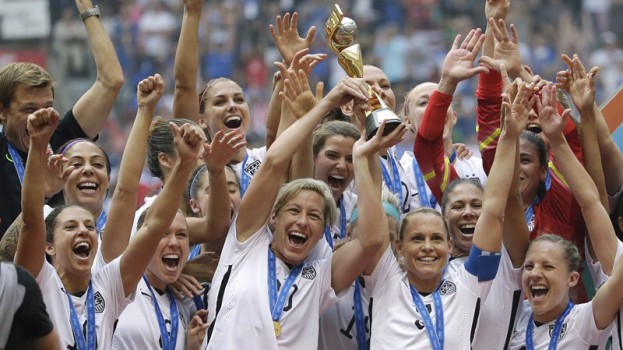 The FIFA Women's World Cup 2015 broke another viewership record for the final match on the weekend.
An average audience of 2.1 million tuned in to watch the U.S. defeat Japan on Sunday night, the most viewers ever to watch the final match of the FIFA Women's World Cup in Canada, according to Numeris data provided by Bell Media.
Overall 7.7 million viewers tuned in to watch the game on CTV, TSN and RDS for at least part of the final match. Average audience levels peaked at 2.8 million in the final minute of the game as the U.S. won its third FIFA Women's World Cup title.
The 2015 tournament continually broke records throughout its run, with Canada's final game in the tournament bringing in an average audience of 3.2 million viewers, and ranking as the most-watched FIFA Women's World Cup game ever in the country. Viewership for Canadian games averaged out at 2.3 million viewers overall.
Nearly 60% of the country, some 20.8 million Canadian viewers, watched the FIFA Women's World Cup at least in part. Total viewership of the tournament was nearly four times higher than the matches in 2011. And notably, more than half of all Canadian girls aged 2 to 17 watched the tournament, up from 29% in 2011.
Online, the FIFA Women's World Cup Canada 2015 accounted for 6.5 million page views on TSN.ca and 748,877 video views on TSN.ca/FIFA. More than 38,000 live streams of tournament action were recorded through TSN.ca/FIFA, not including TSN GO streaming numbers.