Changes at the top for Cottage Life Media
Terry Sellwood is retiring as president this summer, with Penny Caldwell being promoted to publisher of the magazine.
Cottage Life Media is undergoing a season of change, with the announcement that president Terry Sellwood will be retiring from the company this August.
Sellwood has been with Cottage Life Media for 15 years, working as COO for 13 years, before being promoted to president last summer.
Cottage Life Media was acquired by Blue Ant Media in 2012; and includes Cottage Life, Cottage Life West, Outdoor Canada and Canadian Home Workshop. The media co also has a TV channel, spring and fall consumer shows in Toronto and an annual one in Edmonton.
Taking over the helm at the magazine in Sellwood's absence is Penny Caldwell (pictured left), who has been promoted to publisher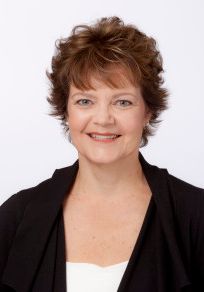 at the title. Caldwell has been with Cottage Life for 15 years, most recently working as editor and VP of content strategy and development. Michelle Kelly will be promoted from her current role of executive editor to become editor at the publication.
Apart from escaping Toronto for at least some of the winter, Sellwood says he plans to use his retirement to spend more time with his grand-kids, as well as taking time at his own cottage.
"I have worked for a long time in the industry," he says. "I'm grateful to Cottage Life and Blue Ant Media to give us the run that we have had."
Al Zikovitz, CEO, Cottage Life Media, says promoting Caldwell to the publisher role made sense because she understands the Cottage Life demographic, as well as how the brands can work together for advertisers.
"One of the strengths Penny had as an editor is she was able to work closely with the advertising department, and understands the changing media landscape," he says. "We have become so integrated across platforms, and Penny has been very involved in all of that."
Zikovitz says ad sales are up versus this time last year, noting the media co's integrated strategy is a prime driver behind that. Last fall Cottage Life Media and Blue Ant Media integrated the sales teams across platforms, and have seen "tremendous positive growth" since then.
Over the past year, Cottage Life print revenues are up 19%, broadcast ad revenue is up 33% and digital ad revenue has jumped 120% year-over-year.
"We have a wealthy market, they have two of everything, and advertisers recognize that," he says.