Why stop at video? Much adds a podcast
Much Digital Studios has announced the launch of The Mike on Much Podcast.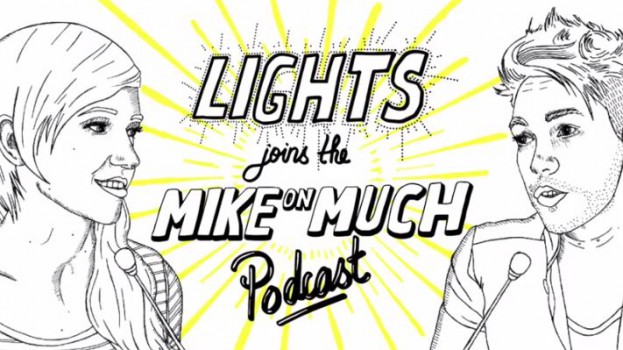 Much's MCN Much Digital Studios is dipping into the podcast space, launching The Mike on Much Podcast.
The podcast will appear on Much.com and on YouTube, and will be added to iTunes.com next week. It's hosted, written and produced by Hamilton's Mike Veerman, a longtime writer, producer and director at Bell Media. The show is co-produced by Max Kerman, who also plays in Canadian band The Arkells. Each episode of the podcast will feature a Top 5 segment from fellow Much Digital Studios creator Shane Cunningham.
The Mike on Much Podcast will feature long-form interviews with personalities from music, comedy, acting and writing. Confirmed guests on the 18-episode series include musician Josh Groban, Arcade Fire member Will Butler and singer-songwriter Frank Turner. There are opportunities for brands to sign on as sponsors, but there are no announcements at this time, according to a Bell Media spokesperson.
The first episode of the series, which is live today, features musician Lights. New episodes will go live every Wednesday.