Google opens Now prompts to brands
Google's Now cards can be used by retailers to target potential clients more effectively based on app and email activity.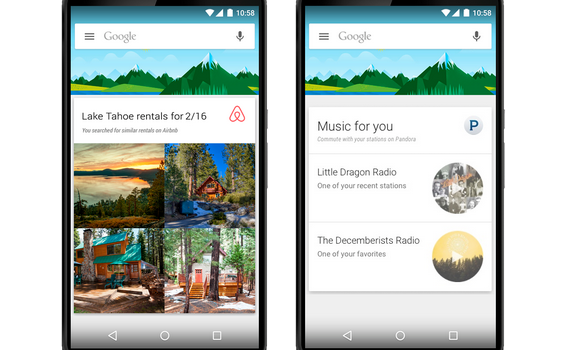 Marketers can now target customers interested in their services or products through Google's live-feed information system delivered through its app, Google Now.
Earlier this year Google announced the app's "Now cards" feature, which pulls information about upcoming events or updates information referenced in the users' on-device app or email activity. In addition to traffic and weather updates, the app also provides scores for users' favourite sports or nearby events at the touch of a side-swipe. For example: a someone travelling from Toronto to New York can see his or her flight time, travel details and advisories related to traffic pop up automatically on their Android devices. (Users of Google Now must activate or download the service on their phones.)
Google has now extended that service to retail and marketers. The company is testing in-store cards with a handful of Canadian retailers, according to a Google spokesperson. "We think there's great value for retailers being able to give shoppers the right information at the right time – without them even needing to ask."
One of the few retailers taking advantage of the Now cards is Canadian Tire, which has a rolled out a new campaign to drive more customers into its stores. Android users driving past a Canadian Tire store will see a set of branded cards open up on their screen giving information on store hours, current sales and users' store points.
Google launched the Now cards with a few partners, and added 70 more partners to add to its stack of now cards relevant to users. Partners include such brands as The Guardian, Airnbnb and Zipcar.