NHL and MLB team up for digital deal
The unusual partnership will see the MLB's Advanced Media division share tech across the NHL's digital platforms.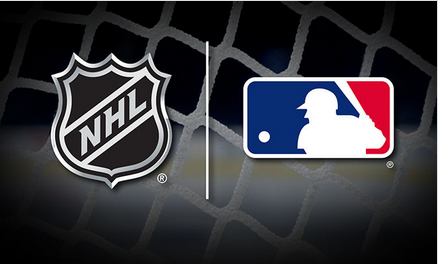 Commissioners of the National Hockey League and Major League Baseball inked a breakthrough six-year digital-media rights partnership in New York yesterday.
In addition to gaining from MLB's tech expertise, the deal also secures equity share for NHL in a soon-t0-be launched tech company.
Under the terms of the deal, the MLBAM has the rights to distribute live out-of-market games in the U.S. and in some international markets. While the NHL retains editorial control over content produced for all its platforms, MLBAM will operate NHL.com, NHL apps and can also develop apps for league clubs.
NHL Commissioner Gary Bettman said the move was part of the leagues' strategy to give fans more ways to connect with the by giving them richer content and better access. "It's transformational, to say the least. We think it's the type of deal that the ever-evolving technology age requires."
The deal will see fans engaging with digital content in a fully integrated global hub, which will include video, live game streaming, social media, fantasy and apps, along with stats and analysis of games and players. The tech co and the NHL will also collaborate on developing new content.
The NHL and its clubs retain editorial control across all platforms. The Emmy-Award winning MLB Network will provide studio space and production resources for the NHL Network for distribution in the United States and certain international markets.
The digital launch with enhanced tech will be in January with support from NeuLion, the NHL's digital partner. 
In Canada, Rogers is working with the NHL to oversee the transition of NHL GameCentre LIVE, according to a spokesperson from the media company.