Mindshare picks up Booking.com
The win means the hotel website will have some Canadian representation after formerly being handled from the U.S.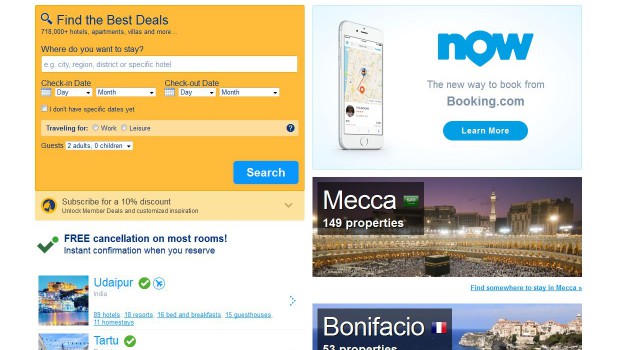 Mindshare has picked up the North American account for hotel site Booking.com following a review.
The Priceline Group-owned site was previously handled by Wieden+Kennedy, so the win means the client will now have a Canadian team on the ground here.
Work on the account will be handed over to Mindshare starting in October. Though the pitch was led out of the U.S., a Priceline Group representative says Canada is a "priority market" for the site.
"The Mindshare team impressed us with their people, research and insights, which we hope will lead to a ground-breaking media strategy that will drive differentiation for the Booking.com brand," said Manuel Douchez, brand director for Booking.com in an email statement to MiC.
Booking.com launched its first Canadian campaign in the winter of 2014, with TV creative focused on the feeling of euphoria when, after hectic travel, a hotel room meets all of a traveller's expectations. That media buy was led by W+K and changed up the creative during each week of the buy based on how it was performing with TV viewers.