The CNE takes the week: Media Monitors
The Canadian National Exhibition bought the most advertising in Toronto for the week of Aug. 24 to 30.
The start of the Canadian National Exhibition (CNE) marks the end of summer for many in Southwestern Ontario, and promotions for the fair bought it the top spot in Toronto for Aug. 24 to 30, according to the latest Media Monitors report.
Honda's Dealer Association dropped one spot for the week, landing at #2. The Nissan Dealer Association lost a position as well, moving to #3. Bell Mobility jumped up from #62 to #4 and OPSEU-Against Privatization stayed put at #5.
In Montreal, Bell moved up one to take the top spot for the week. CTV dropped a spot, moving from #1 to #2.
Ford Lincoln had a big jump, moving from #22 to #3. Brault & Martineau moved up one from #5 to #4 and Virgin Mobile dropped a spot, from #4 to #5, rounding out the top of the list in the city.
Toronto:
By brand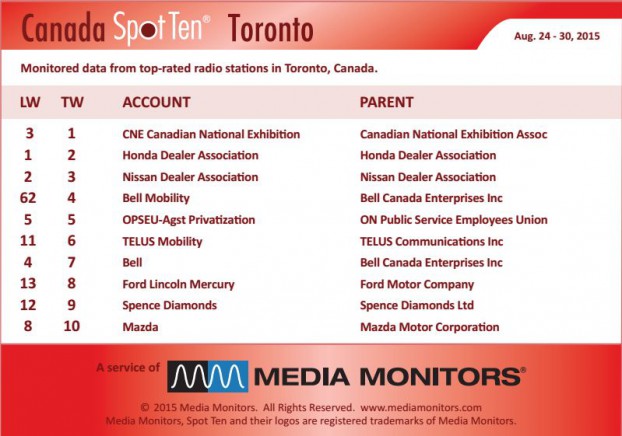 By category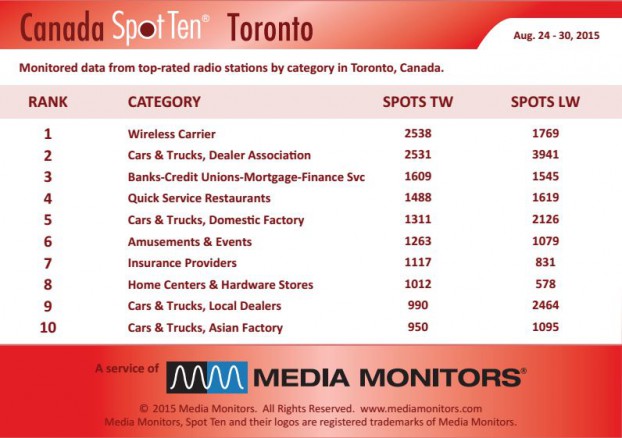 Montreal:
By brand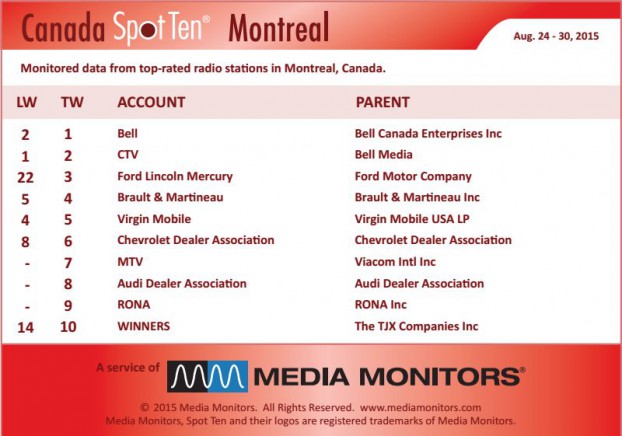 By category