Corus's BIG goals for Kingston radio
The media co has made its second radio station rebrand in the market in six months, turning FM96 into 96.3 BIG FM.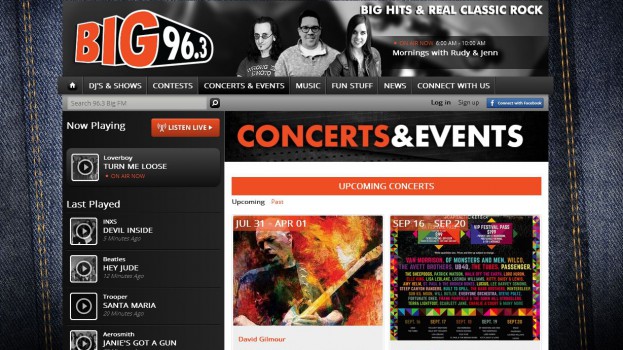 Corus Entertainment is expanding the music available to listeners of its Kingston FM96 station, rebranding it as 96.3 BIG FM.
Formerly focused on current hits, the station will now be focusing on a playlist that spans the '60s to the '90s. Dave McCutcheon, GM, television and radio, Peterborough, Kingston and Oshawa, Corus Radio, said in a release that the rebrand gives listeners a softer family-friendly alternative to its previous branding as well as against the other rock stations in the market.
Mario Cecchini, EVP, president, Corus Radio and Corus Média, says the rebrand, which is the second in the past six months for the market, is aimed at getting the two stations in the top three in the market. Earlier this year Corus also introduced the pop-focused and female-targeting Fresh Radio to the market. Because Kingston is a diary and not a PPM market, those goals likely won't be realized until a year from now, he adds.
"It's a tough market for music now, whether you're in a large or small market you need to distinguish yourself," he says. "We had a brand that was in market for a long time, and we felt a need to get in tune with the market and where people are at now. We felt the old brand needed to be modernized and adjusted the sound accordingly."
According to the Spring 2015 diary report, FM96 ranked last out of seven measured stations for listeners over the age of 12, and had a 2.3 market share. For adults 25 to 54 it had a 4.3 market share, ranking sixth out of seven stations.
In addition to new content in Kingston, Corus Radio has also announced that Byron Garby is joining the company as GM of national sales, he starts in the role on Sept. 10.
Updated: 11:36 a.m., Sept. 1