Jays continue to break records on Sportsnet
This week's series versus the Yankees was the most-watched to date on the network.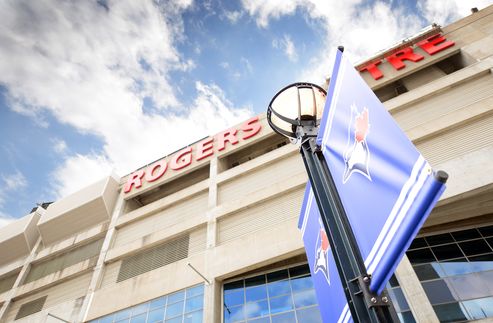 The Toronto Blue Jays broke another record on Sportsnet this week, with its series against the Yankees becoming the most-watched ever for the network.
With games on Monday through Wednesday night, the series had an average audience of 1.9 million overall, according to overnight numbers from Numeris provided by Rogers Media.
The series opener on Monday drew 1.8 million average viewers. Tuesday night's game had 2.04 million average viewers, enough to make it the second most-watched program in Sportsnet history, falling just short of the Aug. 14 game against the Yankees, with a difference of 1,100 viewers between the two broadcasts.
Wednesday's match-up had an average audience of 1.9 million viewers tuning in to watch the Jays win the final game of the series.
Sportsnet has averaged 1.6 million viewers for Blue Jays broadcasts to date in September, with overall numbers for the season up 59% over 2014.
Rogers Media has begun rolling out plans around the potential post-season, with VP Anthony Attard confirming playoff games will remain on Sportsnet.
Image (by ckchiu / Shutterstock.com) courtesy of Shutterstock