Global leader named for Blue 449
Andras Vigh is now in the position and will support the global rollout of the ZenithOptimedia agency.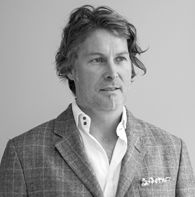 ZenithOptimedia has made the next move in the worldwide rollout of its new Blue 449 agency, appointing a global CEO to the team.
Andras Vigh has been named CEO and will be based in London beginning at the end of 2015. Vigh has been with ZenithOptimedia and its parent co Publicis for 21 years, most recently working as chairman of Greater China for VivaKi and ZenithOptimedia.
The agency, which was first announced in March, has opened offices in Italy, Germany and Australia since then, and will have a total of 17 city locations before the end of the year.
Blue 449′s operating framework for its clients is called Open Source, and is focused on collaborative relationships between its media and technology partners. The launch of the agency followed ZenithOptimedia's 2013 acquisition of Walker Media, formerly the largest independent agency in the U.K.
Vigh will be working with Blue 449′s global managing director James Shoreland and Sebastien Danet, chairman of the supervisory board for the agency, to build out a global leadership team for the new network.