CBC/Radio-Canada wins 2022, 2024 Olympic broadcast rights
The pubcaster will be the primary broadcaster for the Beijing 2022 Olympic Winter Games and the 2024 Olympic Games, with Bell Media and Rogers Media as partners.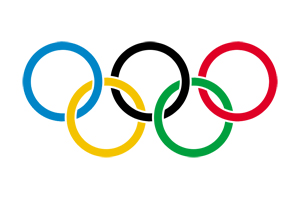 CBC/Radio-Canada has won the Canadian broadcast rights to the Beijing 2022 Olympic Winter Games as well as the 2024 Olympic Games (not yet awarded to a city), the International Olympic Committee announced Wednesday.
As with past Games where CBC was the lead broadcast partner, the pubcaster will work with both Bell Media and Rogers Media to execute the large-scale broadcast event. Bell Media will serve as the primary Olympic broadcast partner.
The pubcaster already had the broadcast rights to the Rio 2016, Pyeongchang 2018 and Tokyo 2020 Games; the new win puts Olympics on CBC through 2024.
CBC will also be the broadcast partner for the IOC's new global digital Olympic Channel. As the broadcast partner, CBC will provide Canadian sports content to the channel, which will focus on the "Olympic Movement" between Olympic Games.
"The broadcast partnership model we've put forward is respectful of the stature of the Games, fiscally responsible, and perfectly aligned with CBC/Radio-Canada's current strategic plan. These partnerships show the public broadcaster can play a role in bringing together the larger broadcast community in the interest of the Canadian audience," said CBC president and CEO Hubert T. Lacroix in a statement.
CBC/Radio-Canada was also the Canadian broadcaster for the 2014 Sochi Olympic Winter Games, for which it also partnered with Sportsnet, Sportsnet 360, TSN and TSN2.
From Playback Daily
Image courtesy of Shutterstock