TV advertising remains soft, but subscriber fees, sports see growth
Rogers, Shaw and Corus all released financials Thursday morning, with each reporting softer advertising revenue for TV but some finding increased strength in other areas.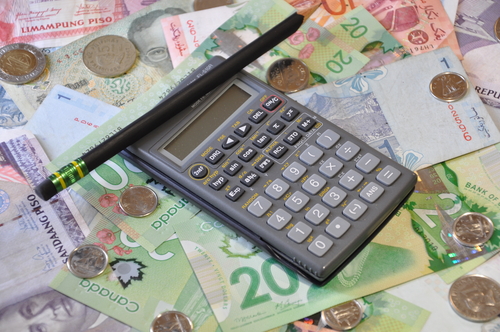 By Val Maloney and Julianna Cummins 
Quarterly reports released by Rogers, Corus and Shaw on Thursday reflected a continuing softening in the advertising market, but some bright spots in terms of subscriber revenue and the power of sports to boost the bottom line.
Rogers Media saw its operating revenue increase in Q3 thanks in part to the success of Sportsnet and the Toronto Blue Jays, although it continued to see an overall drop in TV advertising revenue. Shaw Media was also able to increase its revenue for the quarter slightly thanks to higher subscriber revenues, although revenue decreased on an annual basis thanks to soft advertising on its specialty channels. Corus Entertainment also saw drops in advertising on specialty for both Q4 and year-end, but managed to increase specialty subscriber revenues by 2% for the year and hit a record free cash flow of $201.2 million for fiscal 2015.
Rogers
Overall profit at the company is up, with its Rogers Media division benefiting from the success of the Toronto Blue Jays and Sportsnet. Operating revenue at the company moved to $473 million from $440 million for the same period last year, a jump of about 8%.
Outside of the Jays and Sportsnet, television advertising revenue is down about 2% for the quarter, in line with industry trends, said Tony Staffieri, CFO, Rogers Communications, on this morning's investor call.
Operating expenses at Rogers Media have increased 14% from the same period last year due to higher programming and production costs related to national and regional NHL licensing agreements.
While not providing specific figures, Staffieri responded to an investor question about the performance of the NHL on Rogers by saying the company has been extremely pleased with the first season, noting viewership was up year-over-year.
Guy Laurence, president and CEO, Rogers Communications, also noted that Rogers will be rolling out its IPTV offering before the end of next year.
Overall, Rogers Communications posted revenue growth of 4%, moving to $3.3 billion from $3.2 billion for the same period last year. Wireless revenue jumped as a result of higher smartphone sales and network revenue from the continued adoption of Rogers Share Everything plans.
Shaw (Q4 and year-end)
Shaw Media's revenue for the fourth quarter was up slightly, moving to $232 million from $231 million for the same period last year, a jump of 0.4%. The jump was driven primarily by an increase in subscriber revenues.
A jump in operating income for Shaw Media to $48 million from $41 million in 2014 was primarily due to higher subscriber revenues combined with lower programming, advertising, promotional and employee-related costs.
Revenue dropped $71 million and operating income dipped $69 million for the fourth quarter versus the third quarter, attributed to the seasonal nature of the media business, with the fourth quarter falling in the summer when there is lower demand compared with higher spring viewing.
Despite going up for the quarter, revenue and operating income at Shaw Media is down overall for the year. Revenue is at $1.08 billion compared with $1.10 billion for this time last year, and operating income is at $342 million compared with $353 million for this time in 2014.
The drop in revenue is primarily due to reduced advertising on Shaw Media's specialty channels and the sale of Historia and Series+. Decreases were partially offset by increased conventional airtime, subscriber and other revenues. Operating income dropped due to the revenue decrease and was partially offset by lower costs in areas such as employee-related, advertising and promotion.
Overall, consolidated revenue at Shaw Communications is up for the quarter, moving to $1.3 billion from $1.2 billion this time last year, a jump of 6.3%. Operating income at the company moved up 9.1% for the quarter, reported at $573 million for the fourth quarter, a jump from $525 million in 2015.
Corus Entertainment (Q4 and year-end)
Corus Entertainment reported consolidated revenues of $193.6 million for its fourth quarter on Thursday, representing a 4% drop from $201.6 million for the same three-month period a year prior.
Consolidated segment profit for the fourth quarter also dropped 5% for the three months ending Aug. 31, from $58.3 million to $55.5 million. On the television side, specialty advertising revenues dropped 10% in the latest quarter. Subscriber revenues also dropped by 1%. Overall, the TV segment profit dropped by 8% for the quarter. Merchandising, distribution and other revenues, however, increased 1% for Q4. The radio segment saw a 6% decrease in revenues for Q4, along with a 11%  drop in profit.
Corus Entertainment also reported its year-end results on Thursday. Consolidated revenues for fiscal 2015 were down 2% from the year prior, from $833 million to $815.3 million. Consolidated segment profit for the fiscal year was $277.2 million, down 4% from $289.6 million.
In the television segment, specialty advertising revenues dropped 6% for the year, with radio segment revenues also dropping 6%. Year-end subscriber revenues for specialty TV, however, increased 2% for the year overall, with merchandising, distribution, and other revenues increasing 7%. Another bright spot on an annual basis was Corus' free cash flow, which hit a record $201.2 million for fiscal 2015, representing a 15% increase over the year before.
- Image courtesy of Shutterstock