Evolve Media deepens Quebec expansion
Having signed on a host of new French-language sites, the media co has hired an account director to drive sales.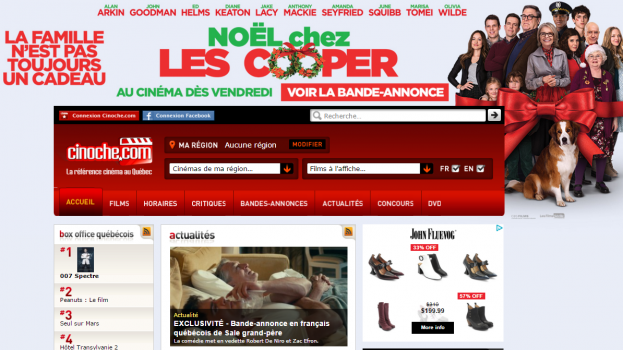 Evolve Media has spread further into the Quebec market. The growing media company has not only signed on a host of new French-language sites, it has also hired a Montreal-based account executive to manage sales for its French-market portfolio.
The move follows the company's May foray into the Quebec market when it first entered the market picking up a number of sites while also launching the Canadian edition of French site Au Feminin. Now the company has expanded its French offering by adding to its portfolio of sites, which numbered 23 yesterday. The company is currently working on finalizing agreements for a few more French-language sites.
"We have been able to grow by partnering and through offering what is complementary to our English offerings," explains Walder Amaya, EVP of international sales and operations. The addition, he says, allows Evolve Media to offer advertisers the kind of reach and scale they want, while also enabling Evolve to approach advertisers with new inventory. "We can say now that 'we know that a percentage of your budget is going to French Canada: this is what we have.'"
The company's new offerings include two sites that dominate conversation in the film and entertainment space: Cinoche.com and Allocine.com. Other publishing properties include PurePeople.com, Showbizz.net, 750g.com, JeuxVideo.com, SohoSport and PoolExpert. The new sites collectively add 1.5 million unduplicated unique visitors to Evolve Media's offering.
In September, Cinoche.com and JeuxVideo had 522,000 and 438,000 total unique visitors according to ComScore data shared by the company.
The new account director is Patrick Landry who has come on board to drive sales for the new brands. Landry previously oversaw Eastern Canada sales for Say Media and also brings programmatic sales experience with him from his prior position at District M.