BioSteel signs with Toronto Raptors
How the first team sponsorship deal for the sports nutrition company is also a return to its roots.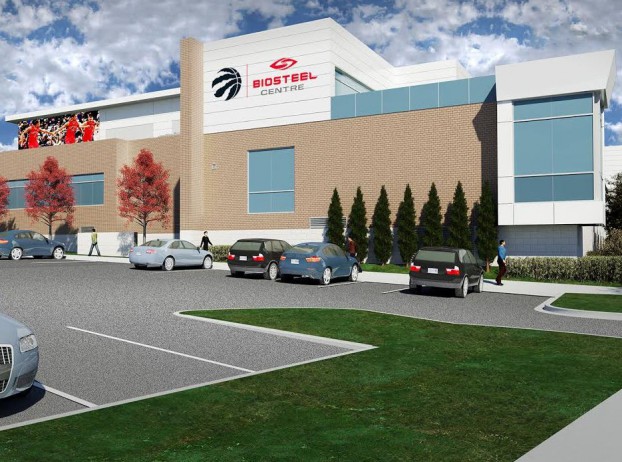 Canadian sports nutrition company BioSteel has signed its first professional sports team deal, inking a partnership with the NBA's Toronto Raptors. 
Though it's the first official team sponsorship for the company, the deal also takes BioSteel back to its roots, because players of the Toronto Raptors were some of the first to use the company's products when it was still in the testing stages, says John Celenza, president, BioSteel Sports Nutrition.
"Invoice #001 was with the Toronto Raptors and now all these years later we're doing a formal deal with them," says Celenza. 
The cornerstone of BioSteel's deal with the Raptors is that the team's new two-storey training centre at Toronto's Exhibition Place will be named the BioSteel Centre. The training facility will open in February in time for the 2016 NBA All-Star Weekend in Toronto. The BioSteel logo will also be featured on the top right corner of the team's practice jersey.
The sponsorship also includes BioSteel branding on the Raptors and visiting team benches and in-arena signage at the Air Canada Centre. Online, BioSteel will sponsor the Toronto Raptors "Performer of the Game," which will be promoted across social media.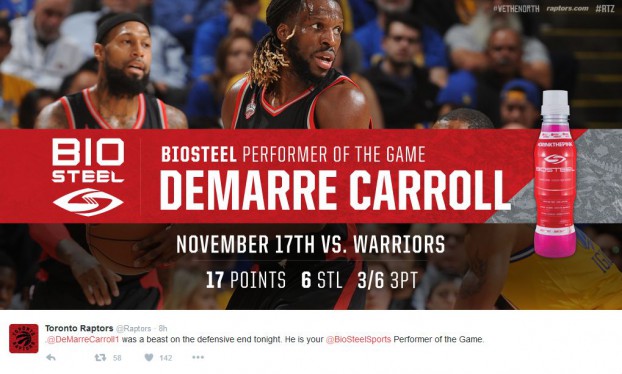 BioSteel's sponsorship of the Raptors this season is timed with the company releasing its ready-to-drink beverages at gas stations and variety stores at the end of 2015 and into early 2016.
Celenza would not disclose the investment BioSteel has made into the Toronto Raptors, but said it doesn't make up the majority of its sponsorship spend for the year. The deal between BioSteel and the Toronto Raptors was done directly between the sports nutrition company and team owner Maple Leaf Sports and Entertainment (MLSE).

The Toronto Raptors are currently 6th in the Eastern Conference, losing Tuesday night to the undefeated Golden State Warriors.