Articles Tagged 'Toronto Raptors'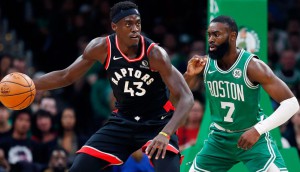 TSN, Sportsnet announce Raptors schedules
Intuit joins the ranks of Tangerine, Toyota and Burger King as a broadcast sponsor.
The Bay hits the court with the Toronto Raptors
The retailer has a wealth of in-arena activations planned for the upcoming NBA season.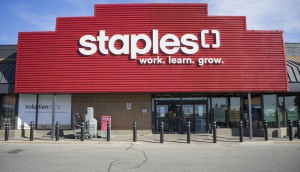 Staples signs on with the Toronto Raptors
The sponsorship will also include a speaker series tied to the retailer's community-building efforts.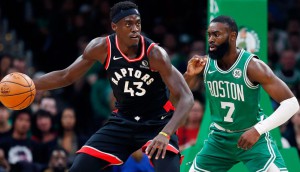 BioSteel becomes the Raptors' official sports drink
The Toronto company's new sugar-free product will debut on the team's bench this season.
What's a sponsor to do when the Raptors head south?
Toronto's beloved NBA team will play home games in Tampa next season. This doesn't necessarily leave in-person sponsors out in the cold.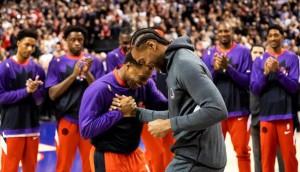 Kawhi's Toronto return breaks NBA viewing records
Former Toronto Raptor's first game back with L.A. Clippers drew more than 3.2 million viewers.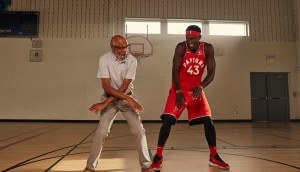 Sun Life keeps Rudy dancing with the Raptors
Expanding its sponsorship with the NBA champs, the health and wealth brand builds a new campaign on the importance of good advice.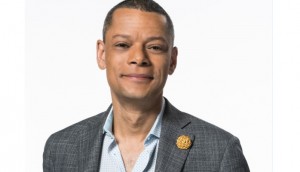 ICYMI: The Current gives Matt Galloway the mic, Raptors break records
Plus, Refinery29 makes editorial moves under the Vice banner.
Leon's brings fans 'couchside' for the Raptors
The Canadian furniture brand breaks into the sports world with national campaign as it continues its drive to evolve alongside Millennials.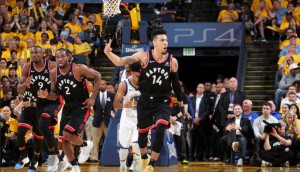 The Raptors rapture continues: Numeris
Games three and four of the NBA Finals drew viewers in every Anglophone market.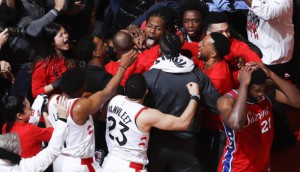 Raptors post another kind of historic victory
Kawhi Leonard's series-winning shot was, in every sense, peak basketball.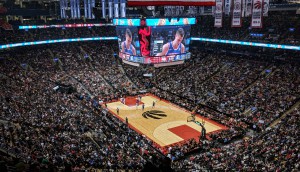 Fisherman's Friend extends its sports strategy
The brand first noticed Toronto Raptors head coach Nick Nurse's affinity for its product on-camera.
Spotted! Tangerine defies gravity at Yonge-Dundas
The bank has officially kicked off the media buy around its Toronto Raptors partnership.