Polar leads charge on industry change
The native advertising platform has launched an initiative to give publishers a forum to share best practices, as well as a report looking ahead to 2020.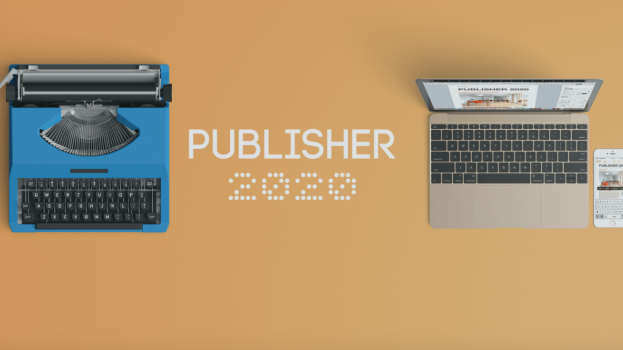 The once-stable publishing world that is struggling to renew itself in an age of unprecedented disruption has come together to form a fellowship of equals and discuss best practices to overcome challenges.
A community of professional publishers are taking a hard look at the horizon and responding to this question: What does the future, specifically 2020, look like for the publishing industry and how can they stay on top of their game?
Titled "Publisher 2020″ the initiative is led by Polar, the Toronto-based native advertising platform and has brought together a community of thought leaders, as well as the first of a research series, looking at how the industry is changing.
While it's early days, Doug Knight, CEO of St. Joseph Communciations and a participant in the conversation, says the idea is to get a perspective on what 2020 looks like. "We've been very much ahead of the curve and we are happy to show our strategies and also talk to people from time to time about these issues."
The community also includes Kota Wang, COO at Huffington Post and Yuri Machado, SVP integrated advertising & strategy at Postmedia,
"Publisher 2020″ looks at four areas of the publishing industry: technology, revenue, distribution and content. It forecasts a 10-fold increase in mobile data traffic between 2014 and 2019. The report also looks at current and emerging trends noting that social messaging app usage will continue to rise with WhatsApp leading the way with 900 million monthly users at present.
"We wanted to have a long-term perspective of the industry," says Kunal Gupta, CEO of Polar, who says that in conversations with publishers, he found that many so involved in the day-to-day challenges they weren't able to focus on the big picture. The community, he says, addresses that need, and the report provides the intel the community and Polar need to service their clients better.
The report, which is based on research from external agencies as well as data from Polar's proprietary data platform, looks at the emerging trends in the publishing space. Content marketing and big data have been flagged as the two biggest priorities for marketers with 30% saying that branded content is the way forward for them.
The report also questions the reach of legacy media showing the influence of individual personalities next to traditional media. President Obama's reach, for instance, is 121 million people while the New York Times has a reach of 92 million.
Content is being created by media companies, brands and individuals in 2015. PepsiCo's YouTube channel has 735,000 subscribers and Starbucks's branded videos, which take viewers into the behind-the-scenes lives of the cafe's working crew as well as Q&A videos, have brought in 84,000 subscribers.
Polar just wrapped up a round-table session with publishers in London, U.K. and has plans to roll out a similar initiative with publishers in Germany and Australia.