Stingray names Tom Pentefountas to SVP role
The former vice-chairman of broadcasting at the CRTC joins the Canadian music service provider.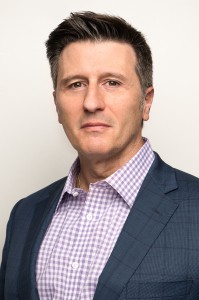 Specialty TV music service Stingray has appointed Tom Pentefountas as its SVP of sales for Europe, the Middle East and Africa (EMEA) and Asia.
Based in the company's London office, Pentefountas, who begins his new role on Nov. 30, will be responsible for overseeing international sales development across EMEA and Asia.
Eric Boyko, president, co-founder and CEO of Stingray said Pentefountas "will play a crucial role in our drive for global expansion" in a statement.
Previously serving as the CRTC's vice-chairman of broadcasting, Pentefountas three weeks ago stepped down citing personal reasons for his resignation. His appointment at Stingray comes less than two weeks after it announced a strategic partnership with Singapore's Multi Channels Asia.
In July, the music service provider inked a deal to acquire Brava NL, Brava HD and DJAZZ.tv, which have an estimated 35 million subscribers across 50 countries and in May, Stingray raised $140 million through its initial public offering (IPO), giving the Montreal-based company a market value of $296 million.
From Playback Daily