Brands wrap themselves around online writing community
Goodlife Fitness and Cadbury Canada have executed story-based campaigns to reach Wattpad's millennial-heavy world of online storytellers.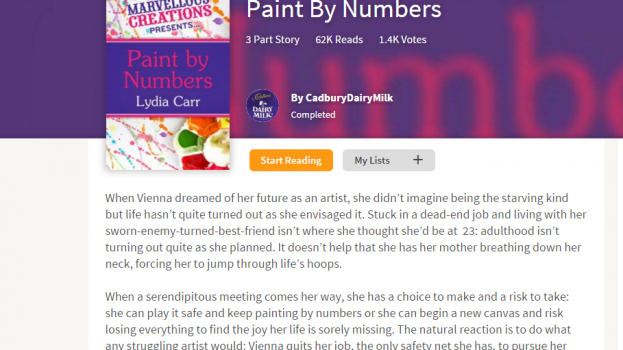 Advertisers are constantly on the lookout for places to connect with the platform-savvy digital-native millennial audience. Advertisers are beginning to take note of Wattpad, a user-based online community of creators, specifically writers, poets and artists.
At least that's what Goodlife Fitness and Cadbury Canada felt when they went to market with campaigns designed around Wattpad's large-yet-intimate writing space.
And what exactly is Wattpad? It's a YouTube-like online community of storytellers, individuals who post their own stories, articles, poetry and fan fiction and develop a readership through their self-publishing efforts. The site has an audience of 40 million millennials worldwide, with half of that audience in the U.S., and the rest sprinkled across the world, including Canada. The mobile-first social network recently launched Brand Stories, an extension of its original product that allows advertisers to engage more deeply with its membership.
That claim is not exaggerated according to Candice Faktor, head of business at Wattpad, who says that users on the platform spend up to 30 minutes a session. Wattpad authors post multimedia content on the site's 150-million story strong archive, authored entirely by its community. For writers, poets and video artists it is a little like the Vimeo of the writing world.
"Brand Stories was one way that some of our creators could monetize their content," explains Faktor, who says advertisers have reported increases in brand lift following Wattpad campaigns.
Take for example a Wattpad execution for GoodLifeFitness. The fitness company has hired a Wattpad writer to pen a story titled "Love it or Lose it," which follows Sheri, a 35-year old real estate agent whose perfect marriage falls apart when her husband takes on a lover. Guess what Sheri does? She takes to a GoodLifeFitness gym to get her body and life back into shape.

Wattpad is the largest new media platform that no one has ever heard of, a kind of best-kept secret, says Eric Vardon, president of Arcane, a digital marketing company that handled the two-month long GoodLife campaign.
Wattpad was a small part of the campaign's overall digital buy, but"it was part of an interesting media mix for us [to] connect with that younger demo." 
Although Vardon won't disclose specifics around campaign analysis, he says the overall campaign was a success. "We were able to attract new partners and have people engage with the brand in a new and exciting way."
Cadbury Canada recently wrapped up a campaign on Wattpad, for which writer Lynda Carr wrote a three-part series called "Paint by Numbers" about a 23-year old girl stuck in a bad place and looking to pursue her dreams. That story received 62,000 reads and close to 1,500 votes.
Like YouTubers, Wattpadders can be commissioned by advertisers to write brand stories using their own flair and style. "[This is] a product that allows brands to ostensibly exchange and tell stories to millennials," says Faktor. "Brand Stories came out of watching how content became very popular on Wattpad. We noticed that creators wrote stories that were serialized, invited social participation through inline comments, and we thought, 'How can brands authentically engage with this community?'"
Brand placement within stories can be arranged in different ways. Brands can imprint their logo on the cover of the story of sponsor a message or place their product within the story. How a brand engages with content depends on each individaul arrangement, says Faktor. 
"We don't believe in interruptive advertising but we believe in entertainment."