CBC to broadcast news to office workers
The pubcaster has inked a content distribution deal with Pattison Onestop.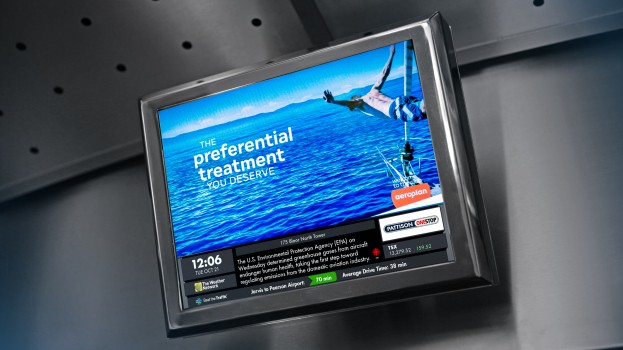 Pattison Onestop's digital office network will soon be broadcasting local and national news from CBC/Radio-Canada. The digital arm of Pattison Outdoor has signed a contract with the national pubcaster to provide news content across its entire network. This is the first partnership between Pattison Onestop and the pubcaster.
The broadcaster's digital news feeds will be accessible on the network in English and in French and will cover local and national content as well as sports and entertainment news. The office network is in 230 office buildings across seven markets. It has exclusive coverage in Ottawa and Halifax and also dominates the Vancouver and Montreal markets.
Pattison's office network features Pelmorex Media's Beat the Traffic content and also shows weather information.  The pact with CBC will also see news live on the Edmonton Transit Network and Residential Network. Collectively the three products have a reach of 3.8 million weekly impressions.
The content, which went live today, will be available 24 hours a day on all days of the week.
The network's previous content partner was QMI.