Expanding access to consumers underground
By adding four more stations to its ad-supported wireless network, the TTC is pushing ahead with its 2017 plans to be connected across its 65-station network.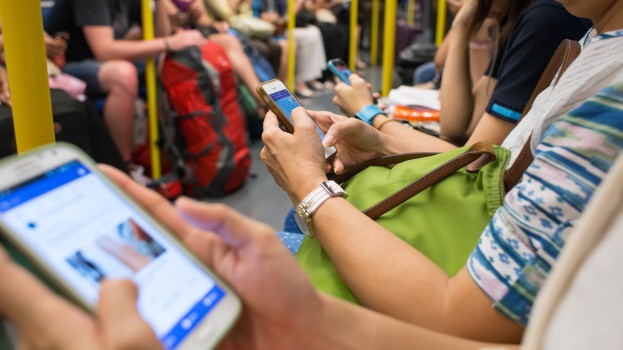 Canadian commuters will have more places underground to stay connected to their devices.
On Friday the Toronto Transit Corporation (TTC) announced it is now offering wireless connectivity in four new metro stations: Sherbourne, Castle Frank, Bathurst and Christie. 
The addition of the four stations, all on the Bloor-Danforth line that runs east-west through Toronto, expands the ad-supported, free-access-to-wireless-connectivity service to all stations on the lower loop of the Yonge-University line, as well across stations between Sherbourne and Christie on the green line.
For the month of December, wireless access across connected stations is being sponsored by Twitter Canada. Users with Twitter handles will automatically be able to jump onto the network, while those without accounts will have to create their Twitter identities in order to be online on the TTC network.
The availability of wireless underground is a result of a partnership with BAI Canada, which builds underground communication networks. That partnership launched in 2013, bringing connectivity to St. George and the Yonge-Bloor stations and was sponsored by Starcom MediaVest client, Mondelez Canada.
Wireless connectivity expands the TTC's ability to leverage its space to advertisers. In December last year BAI's ad-tech revealed that 300,000 unique visitors had used the service since it launched in December 2013. At the time the TTC was offering advertisers the ability to buy welcome page and landing page banner ads by percentage of commuters allowing multiple brands to advertise at the same time. 
By the end of the summer of 2016, BAI Canada says it will have added wireless connectivity to 25 more stations, with all 65 stations covered by early 2017.
The partnership's 20-year plan is to enable Wi-Fi across the entire subway system.
Image courtesy of Shutterstock